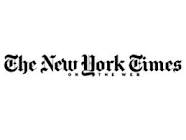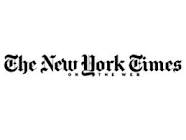 Under the title, " Al-Qaeda Taking Deadly New Role in Syria Conflict", New York Times daily uncovered some aspects of the escalating role of al-Qaeda in the so-called Syrian uprising.
In its introduction, the daily portrayed an image that has become a staple of the so-called "Syrian revolution": " a video of masked men calling themselves the "Free Syrian Army" and brandishing AK-47s – with one unsettling difference. In the background hang two flags of al-Qaeda, white Arabic writing on a black field." the daily reported.
According to the daily, "videos posted on YouTube, are one more bit of evidence that al-Qaeda and other extremists are greatly present… in the Syrian arena."
"While leaders of the Syrian political and military opposition continue to deny any role for the extremists, al-Qaeda has helped to change the nature of the conflict, injecting the weapon it perfected in Iraq – suicide bombings – into the battle against President Bashar al-Assad with growing frequency," the daily explained.
It further mentioned that "the evidence is mounting that Syria has become a magnet for Sunni extremists, including those operating under the banner of al- Qaeda. An important border crossing with Turkey that fell into Syrian rebels' hands last week, Bab al-Hawa, has quickly become a "jihadist" congregating point."
"The presence of al-Qaeda accelerated in recent days in part because of a convergence with the sectarian tensions across the country's long border in Iraq.".
Iraqi officials said the extremists operating in Syria are in many cases the very same militants striking across their country. "We are 100 percent sure from security coordination with Syrian authorities that the wanted names that we have are the same wanted names that the Syrian authorities have, especially within the last three months," Izzat al-Shahbandar – a close aide to the Iraqi prime minister, Nuri Kamal al-Maliki – said in an interview on Tuesday. "Al-Qaeda that is operating in Iraq is the same as that which is operating in Syria," he said.
One Qaeda operative, a 56-year-old known as Abu Thuha who lives in the Hawija district near Kirkuk in Iraq, spoke to an Iraqi reporter for "The New York Times" on Tuesday. "We have experience now fighting the Americans, and more experience now with the Syrian revolution," he said. "Our big hope is to form a Syrian-Iraqi Islamic state, and then announce our war against Iran and "Israel"."
In parallel, the paper revealed that " al-Nusra Front for the People of the Levant, which military and intelligence analysts say is the major Qaeda affiliate operates in Syria, with two other Qaeda-linked groups also active there, the Abdullah Azzam Brigades and al-Baraa ibn Malik Martyrdom Brigade."
"There have been at least 35 car bombings and 10 confirmed suicide bombings, 4 of which have been claimed by al-Qaeda's Nusra Front, according to data compiled by the Institute for the Study of War," the report added.
In February, the United States' director of national intelligence, James Clapper, told a Congressional hearing that there were "all the earmarks of an al Qaeda-like attack" in a series of bombings against security and intelligence targets in Damascus. He and other intelligence community witnesses attributed that to the spread into Syria of the Iraqi branch of al-Qaeda.
Daniel Byman, a counterterrorism expert who is a professor at Georgetown University and a fellow at the Brookings Institution, said it is clear that "al-Qaeda is trying to become more active in Syria. As it has already done in Somalia and Mali, and before that in Chechnya and Yemen, the group is trying to turn a local conflict to its advantage."
"There's no question al-Qaeda wants to do that, and they are actually pretty good at this sort of thing," he said. "They've done well at taking a local conflict" and taking it global.