North America
Europe
Latin America
Nicaragua rebukes Spain over interference, US-like imperial posture
The Nicaraguan Foreign Ministry has blasted Spain over interference in the Central American country's domestic affairs, consistent with Washington's hostile stance toward the nation.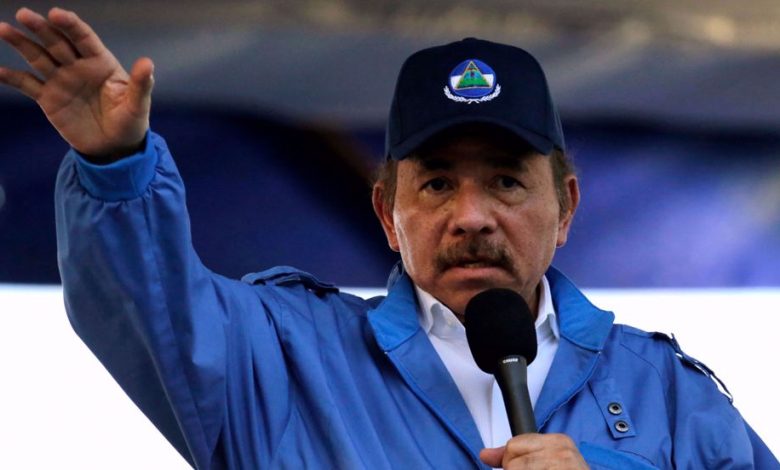 The ministry accused Spanish Foreign Minister Arancha Gonzalez Laya in a four-page letter on Saturday of making "offensive statements" about Nicaragua and President Daniel Ortega, and "showing daring ignorance and ferocity improper for diplomacy."
The Spanish foreign minister had censured the rights situation in Nicaragua last week and called on Ortega to release detained opposition figures.
Ortega's government says they are "usurpers" funded by the United States.
Western media outlets accuse the Nicaraguan authorities of oppressing opposition figures, a narrative that critics say is part of a broader attempt to discredit the government and sow discord in the run-up to the elections.
Ortega's government has arrested about 20 political figures, accusing them of attempting to launch a coup and of pressing for sanctions against Nicaraguan officials.
The United States and a number of Western countries have criticized the detentions.
The government, however, says those who have been arrested are under investigation for serious crimes, including money laundering, treason, and seditious conspiracy.
The detainees face charges of "inciting foreign interference."
President Ortega said Wednesday that the detainees were not politicians rather they were criminals seeking to topple his government.
"We are not dealing with pre-candidates, but criminals who have attacked the country," Ortega said in an official televised ceremony, calling them "agents of the Yankee empire" who "conspire against Nicaragua to overthrow the government."
"That is what we are pursuing, that is what is being investigated and that is what will be punished in due course."
Nicaragua has demanded an end to "all illegal and coercive measures," including US sanctions, warning of a Western-backed campaign against the government ahead of the November elections.
"An unprecedented and relentless attack is unfolding against Nicaragua's government and people are driven by false narratives advanced by right-wing, US-financed media outlets and 'opposition' figures," the government said in a statement earlier this month.
In the letter on Saturday, the Nicaraguan foreign ministry also censured Spain's ambassador in the country, Maria del Mar Fernandez-Palacios Carmona, for defending opposition figures and supporting the US' hostile position against the country.
Fernandez-Palacios was "just a pale reflection of an interfering, intrusive, badly educated, spoiled, capricious, devitalized and servile policy" that was submissive to the United States, the letter added.
The Nicaraguan foreign ministry also highlighted crimes committed by colonial administrations when Spain controlled the area from the 16th century until Nicaragua's independence in 1821.
Washington has imposed sanctions against Nicaragua's government and Ortega's inner circle since 2018 when deadly protests engulfed the country.
On June 9, the US slapped sanctions on four top Nicaraguan officials over the latest detentions.
Ortega, 75, served as president from 1979 to 1990, and was inaugurated, once again, in 2007 and won two consecutive terms in office since then.
The United States has long maintained an interest in interfering in the internal affairs of Nicaragua, a Latin American country it once occupied from 1912 to 1933 as part of the Banana Wars.