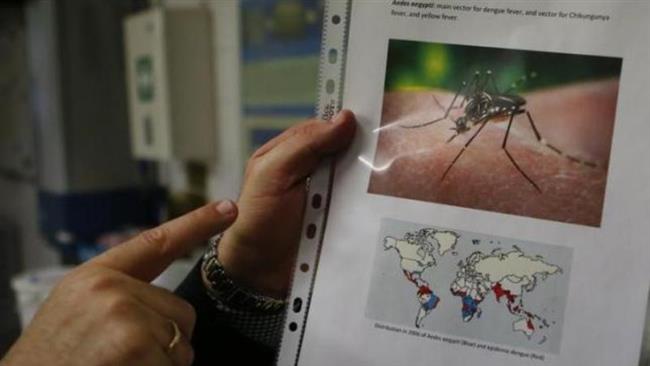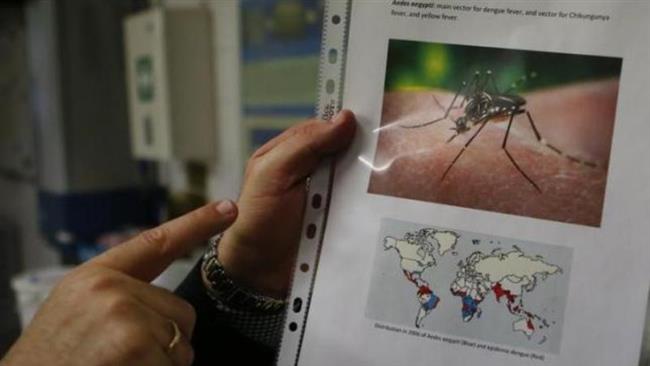 Nine pregnant women have been tested positive for the mosquito-borne Zika virus in the United States, with one of them giving birth to a baby with a rare birth defect, health officials have confirmed.
The US Centers for Disease Control and Prevention (CDC) said on Friday that among the women, one gave birth to a baby with severe microcephaly, a defect associated with undersized heads and developmental problems.
The Zika virus is suspected to cause microcephaly in children born to women with the viral infection.
Of the other women; two had miscarriages, two had abortions and two apparently gave birth to healthy babies. Two others are still pregnant.
All of the women had traveled to a country, where Zika is circulating, according to the agency.
"We did not expect to see these brain abnormalities in this small case series of US pregnant travelers," said Denise Jamieson, a birth defects expert.
She said this number of cases involving evidence of brain abnormalities in the US was "greater than we would have expected."
So far, 107 Zika infections have been diagnosed in the US and the District of Columbia, according to the CDC.
The fatal virus has become epidemic in Latin America and the Caribbean since last fall. So far, it has hit some 20 countries in Latin America, with Brazil being the hardest hit.
The CDS also issued a warning on Friday to people planning to travel to Brazil for the 2016 Olympics Games this summer.
On Tuesday, Brazil's Health Ministry reported 583 confirmed cases of babies with microcephaly since October. An estimated 120 babies have died due to the birth defect, the ministry said.
There is currently no cure or vaccine for Zika and no way to prevent it other than avoiding mosquito bites.