Technology
No hope for Mideast nuclear conference this year: UN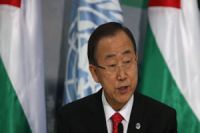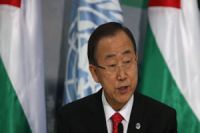 UN leader Ban Ki-moon says he has given up hope of holding a conference on a nuclear weapons-free zone in the Middle East in 2012, after Washington canceled an upcoming conference over concerns for Israeli regime.
According to Press TV, the UN leader said on Saturday that he was now aiming for the conference "to be convened at the earliest opportunity in 2013."
Ban also appealed to Middle East states "to seize this rare opportunity to initiate a process that entails direct engagement on security issues — a critical shortcoming at the moment — and follow-on steps leading to achieving the complete elimination of all weapons of mass destruction in the region, nuclear, chemical and biological and their delivery systems."
Ban and Finnish special envoy Jaakko Laajava have been trying to persuade Middle East countries to attend the December conference in Finland, which was organized by the United States, Britain and Russia.
The major event was scrubbed on US worries that its long-time ally in the region, the Israeli regime, would come under fire as the only possessor of nuclear weapons in the Middle East.
Zionist regime is widely known to possess between 200 and 400 nuclear warheads.
Britain and Russia, as other sponsors of the major conference, had insisted that all regional countries, in particular Israeli regime, attend the meeting and it appears that Israeli regime's refusal has led to the cancellation of the major event.