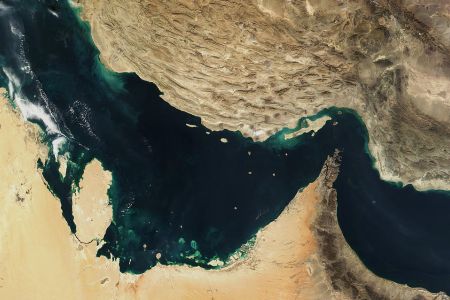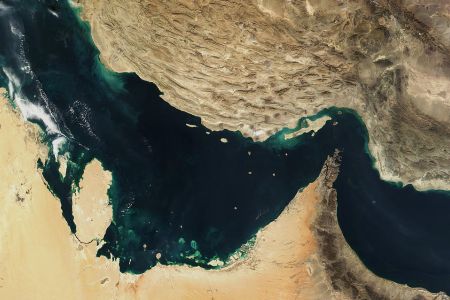 An Iranian lawmaker says if Iran's oil industry is targeted by international sanctions the Islamic Republic will not let a single barrel of oil cross the strategic Strait of Hormuz.
"[The US] should know that in line with international law, such as Paragraph 4, Article 14 of Geneva 1958 Convention, if oil sanctions are imposed on Iran, we will not allow even a single barrel of oil to be exported to countries hostile to us," Issa Jafari noted on Sunday.
He added that the Strait of Hormuz is the world's energy corridor through which a daily total of 35 million barrels of crude oil is exported.
The lawmaker further said that new sanctions were a plot by the US and its allies to divert global attention from the Occupy Wall Street movement and also to cover up the recent scandal with regards to the US spy drone violating Iran's airspace.
A US RQ-170 Sentinel stealth aircraft violated Iran's airspace on December 4 by crossing the country's common border with Afghanistan, but was downed by the Iranian Army's electronic warfare unit when flying over the Iranian city of Kashmar, some 140 miles (225km) from the Afghan border.
Jafari said while there have been countless conspiracies against Iran over the past 32 years, but the Americans have not learned their lesson and have decided to impose sanctions on Iran's oil.
He added that although the US Senate has passed new anti-Iran sanctions, they should know that Iran in 2011 is much more powerful than it was in 1980.
"America should know that this nation will not compromise over its [national] interests with anybody," Jafari said.
On November 21, the United States, Britain and Canada announced new sanctions on Iran's energy and financial sectors.
The US Senate also endorsed tougher sanctions against Iran on December 15 to punish foreign financial institutions doing business with the Central Bank of Iran.
The sanctions came after the International Atomic Energy Agency (IAEA) released its latest report on Tehran's nuclear program on November 8.
The US, israel and their allies accuse Iran of pursuing a military nuclear program and have used this allegation as a pretext to convince the UN Security Council to impose four rounds of sanctions on Iran.
Tehran has categorically refuted Western allegations, saying that as a signatory to the Nuclear Non-Proliferation Treaty (NPT), it has the right to acquire and develop atomic technology for peaceful purposes.