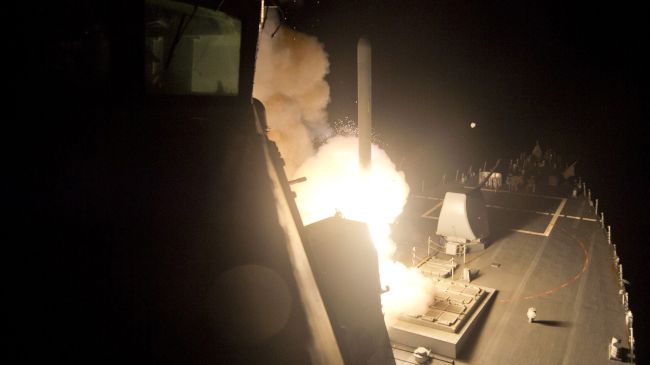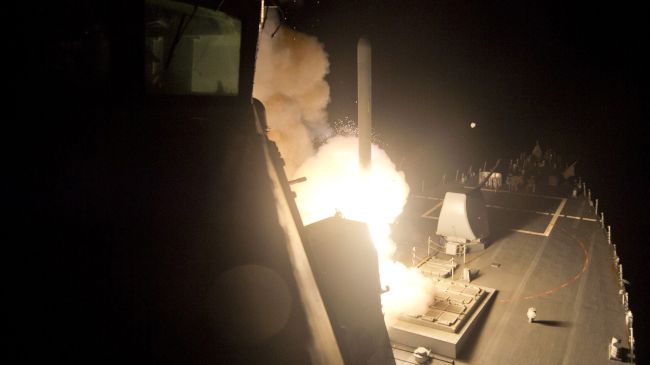 Following combined US-Arab airstrikes against ISIL in Syria, the US chairman of the Joint Chiefs of Staff says terrorist attacks against Americans will not go unanswered.
"We wanted to make sure that ISIL knew they have no safe haven, and we certainly achieved that," Army Gen. Martin Dempsey told reporters on Tuesday.
He added that US jets carried out the strikes "with significant explosives skills" to disrupt "imminent attack plotting against the United States and Western interests," the Associated Press reported.
The Pentagon announced that it has conducted the airstrikes against ISIL targets in eastern Syria in nighttime raids on Tuesday.
Saudi Arabia, Qatar, Bahrain, Jordan and the United Arab Emirates, participated in the attacks through direct or indirect support.
The airstrikes were carried out by manned Air Force and Navy aircraft. The Tomahawk missiles were also launched from American warships in the Persian Gulf and the Red Sea.
"I can't overstate" the role that Arab nations played, Dempsey said, adding that the Arab countries made the decision to join the campaign against ISIL quickly.
"Once we had one of them on board, the others followed quickly thereafter," he said.
The success in gaining Arab nations' support by the Obama administration comes amid fierce domestic and international criticism on President Barack Obama's handling of the ISIL threat.
Two US senators on Monday blamed Obama for the crisis that the terrorist group has created in Iraq and Syria.
Senators John McCain and Lindsey Graham said because of Obama's failed decisions "the situation in Iraq and Syria has descended into a crisis that poses a direct threat to the United States. Worse yet, our options for countering this threat are fewer and far worse than they were just a few years ago."
Obama is set to speak about the airstrikes before flying to New York on Tuesday morning for the United Nations General Assembly meeting, according to the White House.