Syria
No such thing as moderate militants in Syria for US to back: FM Muallem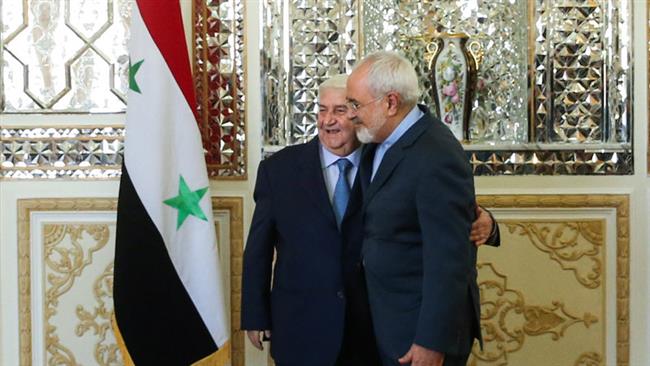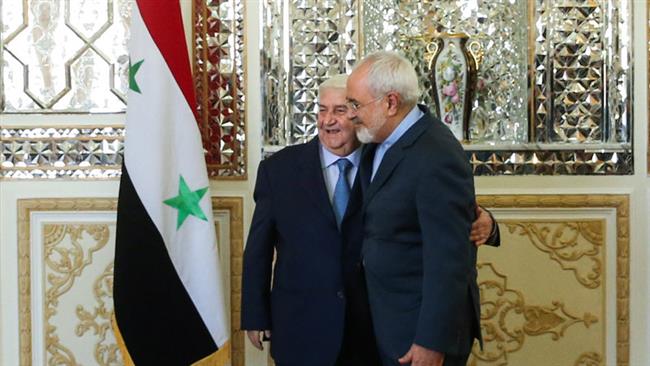 The Syrian foreign minister has slammed the US for making a distinction between the armed Takfiri groups fighting against the Damascus government, saying there is no such thing as "moderate" militants in the Arab state.
"For us in Syria, there is no such thing as moderate or non-moderate opposition. Whoever that takes up arms against the Syrian state is a terrorist," Syria's official news agency SANA quoted Walid al-Muallem as saying following his Wednesday meeting with his Iranian counterpart, Mohammad Javad Zarif, in Tehran.
Muallem's comment came after the White House authorized using airstrikes to defend the so-called moderate militants trained by the US if they come under attack by government forces or other militant groups.
Earlier in the day, Turkish Foreign Minister Mevlut Cavusoglu said US aircraft and drones are arriving at Turkish air bases, adding that a so-called battle against ISIL will be launched soon.
Muallem further said Syria had been "contacted" by the US about new plans for backing the US-trained militants, saying Damascus opposes any uncoordinated military move inside its territory.
"The US contacted us … and said it was for fighting ISIL and not the Syrian army at all, and we said that we were with every effort seeking to fight ISIL," said Muallem, adding, however, "That should be done through coordination and consultation with the Syrian government otherwise it would be a violation of the Syrian sovereignty."
Muallem's talks with Shamkhani
On the second day of his visit to Tehran, Muallem also met with Secretary of Iran's Supreme National Security Council Ali Shamkhani to review the ongoing efforts by Iran, Syria and Russia for reaching a diplomatic solution to the crisis in Syria.
During the meeting, Shamkhani hailed the Syrian government and nation for their four years of steadfastness in the face of terrorist groups, saying the Arab state should continue its efforts to liberate all militant-held areas and restore peace to the nation.
The Iranian official said the only way out of the conflict in Syria would be for various factions to engage in intra-Syrian dialogue in order to realize what he called the "national solidarity" in Syria.
Shamkhani further rejected as "unacceptable" any potential military intervention in Syria, saying such a move would merely undermine the Syrian sovereignty and fuels terrorism.
Muallem, for his part, reiterated the willingness of Damascus to engage in talks with those opposition members who are interested in maintaining Syria's integrity.
The top Syrian diplomat further said that reaching a sustainable and permanent solution to the crisis in Syria requires a true battle against Takfiri groups and a change in the approach of certain countries which support terrorism.