North America
Non-stop violence in US: Twenty students injured in US high school stabbing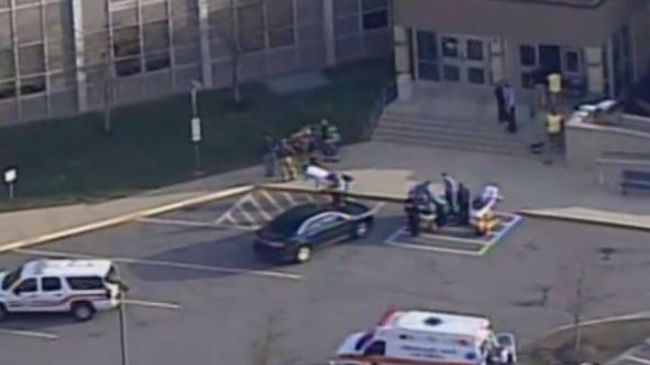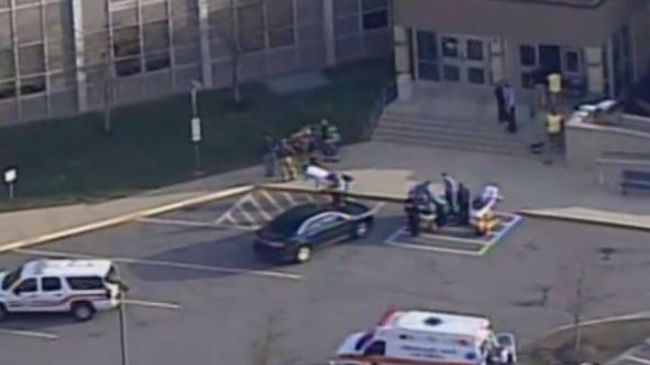 A stabbing spree in a US high school has left 20 people injured with some victims suffering from life-threatening wounds.
The violent incident occurred at 7:20 a.m. in Franklin Regional High School in Murrysville, Westmoreland County, Pa on Wednesday, the Huffington Post reported.
One person, a male student, is in custody according to Emergency management spokesman Dan Stevens.
Police said that the suspect entered the school wielding a knife stabbing and slashing others before the first morning class had started.
All victims are between the ages of 14 and 17, authorities say. Four people have been flown to hospitals using multiple helicopters.
Dr. Chris Kauffman, the trauma director at Forbes Regional Hospital, said that some of the teenage victim's wounds to the chest, abdomen, and back are life-threatening, according to NBC News.
One student pulled the fire alarm during the stabbing "because he knew what was happening … and he wanted the people to get out," said Alyssa Finch, a student at Franklin Regional High School.
A student helped tackle the assailant to the ground, Finch said.
A message posted to the Franklin Regional School District's website said all its elementary schools had been put on "lockdown."
Murrysville is approximately 15 miles from Pittsburgh. The district serves about 3,600 students who live in the bedroom communities of Murrysville, Export and Delmont.