Korea
North Korea fires rockets into sea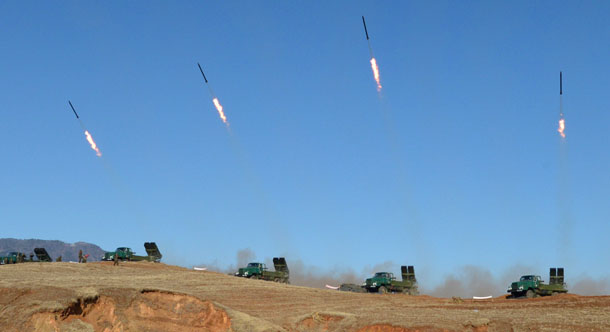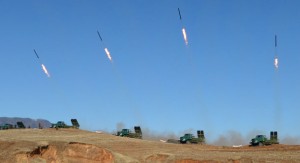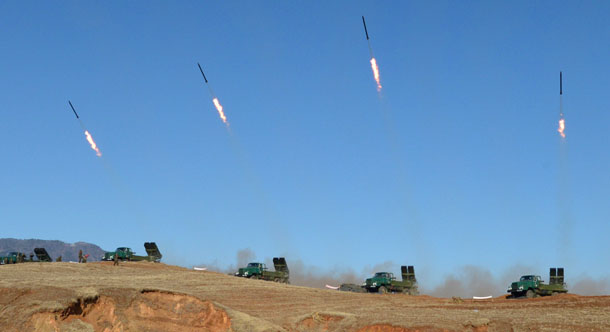 North Korea has reportedly fired short-range rockets into the sea off its east coast just a day before a state visit by Chinese President Xi Jinping to Seoul.
The missile launches, which occurred Wednesday morning, were reported by South Korea's Yonhap News Agency.
A South Korean Ministry of Defense official, however, was not able to confirm exactly what kind of weapons were launched but said they were assumed to be 300mm rockets launched from one of North Korea's many Multiple Rocket Launchers.
Pyongyang had tested two short-range missiles on Sunday, reportedly in violation of a UN ban.
UN resolutions prohibit North Korea from procuring and using ballistic missile technology, but short-range rocket launchers are not included in the ban.
North Korea is expected to top the agenda of the high-level talks between Xi and his South Korean counterpart Park Geun-hye when the two meet on Thursday. The Chinese president, who is due to arrive in Seoul on Thursday in his first visit to South Korea since taking office last year, is reciprocating President Park's visit to China a year ago.
According to press reports citing officials in Seoul, North Korea's nuclear and missile program, and its plans to hold a fourth nuclear test, will dominate the upcoming talks between the South Korean and Chinese leaders.