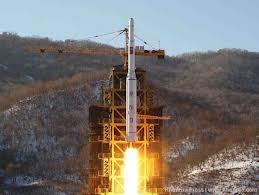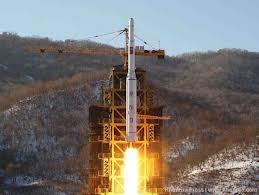 North Korea Saturday renewed its threat to carry out a third nuclear test in the latest in a series of bellicose warnings sparked by a tightening of UN sanctions, saying it was the "demand of the people."
It came a day after Pyongyang said the sanctions adopted earlier this week amounted to a "declaration of war", threatening the South with unspecified "physical counter-measures".
"A nuclear test is the demand of the people," said the Rodong Sinmun, the official daily newspaper of the ruling communist party in a signed commentary titled "We have no other option".
"The people's demand is that we must do something even greater than a nuclear test. The United Nations Security Council has left us with no other options. We have no other ways but to push forward to the final showdown", it said.
"The greatest threat to peace and security on the Korean peninsula comes from the hostile policy of evil forces led by the United States and the vast US nuclear arsenal backing them," it added.
On Tuesday the UN Security Council unanimously adopted a resolution that expanded the number of North Korean entities on an international blacklist. The United States, supported by Japan and South Korea, spearheaded the UN resolution.
Pyongyang reacted furiously, vowing to boost its nuclear arsenal and to conduct a third nuclear test and even longer-range rocket launches in an "all-out action" against its "sworn US enemy".