Korea
North America
North Korea's leader warns of 'new path' if US pushes ahead with unilateral demands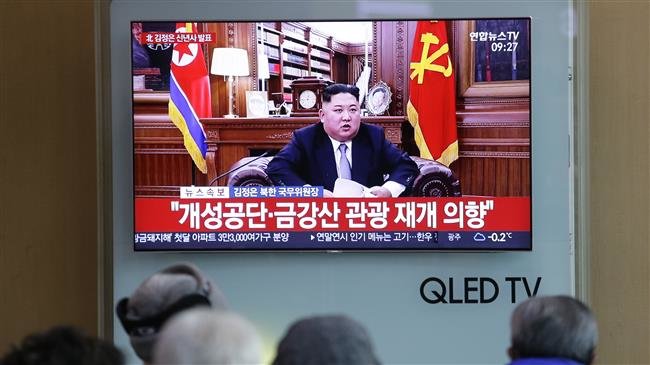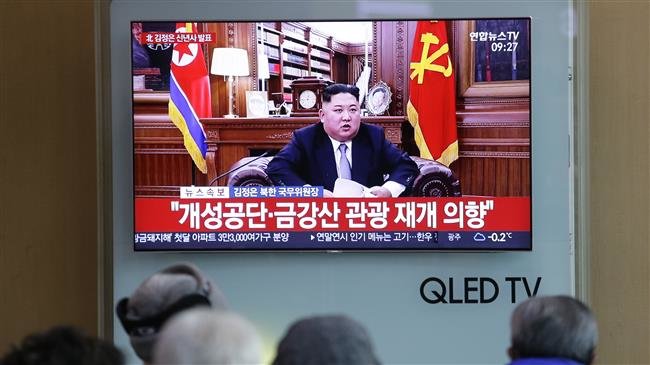 North Korean leader Kim Jong-un has said he is open to meeting US President Donald Trump anytime for more talks on denuclearization of the Korean Peninsula, but warned that Pyongyang may take "a new path" if Washington keeps the country under pressure and sanctions.
In his New Year address on Tuesday, Kim said there would be faster progress on denuclearization of the Korean Peninsula if the Trump administration takes corresponding action.
The North, however, would be left with "no option but to explore a new path in order to protect our sovereignty" if the US "miscalculates our people's patience, forces something upon us and pursues sanctions and pressure without keeping a promise it made in front of the world," Kim said.
He also urged Washington to "keep a promise it made in front of the world," referring to an agreement he reached with Trump in a June summit in Singapore where, the two agreed to work towards denuclearization of the Korean Peninsula.
Subsequent diplomacy between the two sides has, however, made little progress in recent months, mainly because the US refuses to lift harsh sanctions on the North.
Under the agreement with the US in June, the North has taken several steps towards denuclearization; it has suspended missile and nuclear testing, demolished at least one nuclear test site, and agreed to allow international inspectors into a missile engine test facility and another nuclear testing site.
Washington, however, insists that sanctions on the North must remain in place until it completely gives up its nuclear weapons.
'Kim's patience with US wearing thin'
An analyst at a US think tank, the Washington-based Centre for the National Interest, said Kim's remarks send a clear message that Pyongyang is willing to stay in talks with the US and South Korea this year — but on its own terms.
Harry Kazianis said Kim's remarks "seem to suggest his patience with America is wearing thin" and that he "seems determined in 2019 to receive some sort of sanctions relief."
"The challenge, however, is will Team Trump be willing to back away from its position of zero sanctions relief?" he added.
'South must stop drills with outsiders'
Kim also had a message for South Korea, with which it has improved relations since a dramatic summit between Kim and the South's President Moon Jae-in in January last year.
The two leaders have, last year, held three summits, the latest of which was held in the North's capital, Pyongyang, in September, when they signed a joint agreement to take a step closer to peace by turning the Korean Peninsula into a "land of peace without nuclear weapons and nuclear threats."
"Now that North and South Korea decided to take the path of peace and prosperity, we insist that joint military exercises with outside forces should no longer be allowed and deployment of war equipment such as outside strategic assets should be completely stopped," Kim said on Tuesday.
After the Singapore summit, Trump promised to indefinitely suspend joint US-South Korea military exercises that were seen by Pyongyang as preparations to invade the North.
The US president, however, said later that he saw no reason for "spending large amounts of money on joint US-South Korea war games."
The North's leader also said inter-Korean relations have now entered a "completely new phase," and that he is willing to resume key joint economic projects with Seoul without conditions.
The South Korean president's office said on Monday that he received a message from Kim who pledged "frequent" meetings with him next year with the aim of pursuing peace and solving "the issue of denuclearization of the peninsula together."
The two neighbors technically remain at war after the end of the Korean War in 1953. The war ended with a truce and not a peace treaty. Ever since, the two countries were on a near-constant war footing.