Syria
Notorious Terrorist Commander of Eastern Ghouta Assassinated in Afrin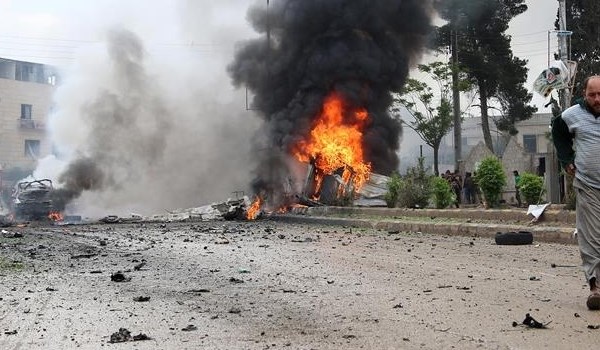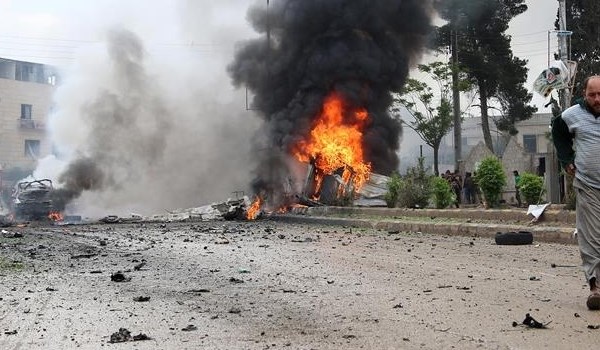 A commander of Faylaq al-Rahman terrorist group was assassinated in Afrin region, Aleppo province after the recent negotiations between the Turkish army and the terrorist group to transfer members from Eastern Ghouta of Damascus to Afrin.
Sources affiliated to the terrorists in Afrin reported on Thursday that a commander of Faylaq al-Rahman 'Free Police' in Eastern Ghouta named Abu Khalid al-Zaqloul was killed in a bomb explosion in al-Basouteh region of the town of Afrin.
They referred to the recent talks between Faylaq al-Rahman and the Turkish army to deliver security control of Afrin to the terrorist group, saying that al-Zaqloul was one of the participants in the negotiations.
Meantime, local sources reported that members of Sultan Mohammad al-Fatah and al-Montasar Bellah terrorist groups affiliated to the Turkish army engaged in heavy clashes in Afrin after disputes over how to distribute the properties looted from people in the region, adding that a number of both sides' militants were killed and wounded in the clashes.
The London-based pro-opposition Syrian Observatory for Human Rights (SOHR) confirmed on Monday that the Turkish army started settling senior commanders of Faylaq al-Rahman in Afrin in Northwestern Aleppo after the terrorist group left Eastern Ghouta for Northern Syria a couple of days ago.
The SOHR reported that Faylaq al-Rahman Commander Abdul Naser Shamir and several more senior commanders of the terrorist group that had left Eastern Ghouta after sustaining heavy defeats in the fight with the Syrian Army have been relocated in Bolboleh region in the Northern countryside of the town of Afrin near border with Turkey.
The Turkish troops' move in replacing local population with the militant commanders has enraged the local residents.
In the meantime, over 150 families of Eastern Ghouta terrorists recently were settled in residential units in the town of Afrin after the Turkish troops prevented the local population from returning to their houses.
Faylaq al-Rahman is affiliated to the Al-Nusra Front that is backed by Turkey. Yet, the Turkey-backed militants have treated other militant groups like Jeish Al-Islam that are backed by Saudi Arabia differently, forcing them to surrender their weapons and stay in camps.