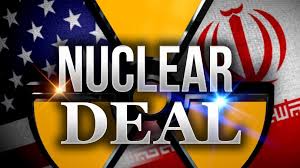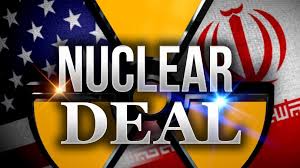 Iran has warned of pulling out of the 2015 nuclear deal in the coming weeks, saying the landmark multinational agreement is now in the "intensive care unit."
"I told the conference today it is in the intensive care unit because it has lost its balance as a result of US withdrawal from the deal," Iran's Deputy Foreign Minister Abbas Araqchi told Euronews on Thursday.
"So, if Europeans and other remaining participants of the JCPOA are interested Iran remain in the deal, they should compensate the absence of the US and the reimpositon of US sanctions," he said in Vienna where he was for talks about the fate of the deal.
President Donald Trump walked out of the deal, which was signed between Iran and the P5+1 group of nations — the US, the UK, France, China, Russia and German.
Trump pledged to re-impose all anti-Iran sanctions lifted as part of the deal and institute "the highest level of economic" bans against the Islamic Republic.
The Europeans are scrambling to protect their businesses from new American sanctions, with Washington warning to punish all foreign companies that engage in trade with Iran after the end of a three-month period to leave the country.
Russia and China have reaffirmed their support for the deal, stressing that they would continue to do business with Iran.
The UK, France and Germany have, however, failed to make a decision that guarantees the deal's future and protects their financial interests in Iran.
"What matters for us is the dividends of the deal. So, we don't care how Europeans would protect their companies but we care that their companies work with us," Araqchi said.
He urged the Europeans to guarantee that Iran's oil will be completely sold after the sanctions and the banking channels to receive the money will remain in place.
"We care that Iran's crude oil should be sold and the money should come back, so there should be banking channels," he said.
"How they create them, it is up to the Europeans. Now that 'few weeks' are almost over or is going to be over very soon," Araqchi added.
Noting that the European countries didn't have much time, Araqchi said there was still hope for a solution to salvage the JCPOA.
"I cannot say that the prospect is bright and clear that we can have a good package, but we are still waiting and keep hoping that the package could be good enough to stay in the deal."