North America
Number of Coronavirus Fatalities in US Surpasses Country's WWI Casualties
The number of patients who died of COVID-19 in the United States exceeded the country's official casualties in World War I, as the first wave of the virus pandemic is still "burning hotly" in large parts of the US.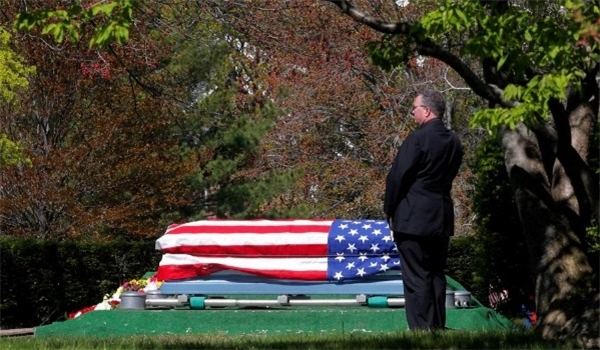 As of Wednesday, the death toll in the US from the novel coronavirus surpassed 116,900, according to data compiled by the Johns Hopkins University. During World War I, the country lost almost 116,500 people, according to official data.
The United States has reported more than 2.13 million confirmed cases of the deadly disease, as the country ranks highest in the reported number of confirmed virus cases and deaths.
As US states move forward with relaxing virus-compelled restrictions — and as people grow weary of complying with them — some areas are reporting a record number of new daily cases, while US Vice President Mike Pence tried to declare coronavirus over in the country.
According to a CNN analysis of data from the JHU, 18 states are seeing upward trends in newly reported cases from one week to the next. 10 states are seeing steady numbers of newly reported cases. 22 states are seeing a downward trend, and one state, has seen a decrease of at least 50%.
A mix of early reopenings and disregard for personal safety measures have prompted researchers to increase their projections of COVID-19 deaths this summer. One model cited by the White House now predicts 200,000 deaths from coronavirus in US by October — an increase of 30,000 deaths since last week's projection by the Institute for Health Metrics and Evaluation at the University of Washington.
Dr. Anthony Fauci, a leading member of the White House coronavirus task force, has urged US states including Arizona, Texas, and Florida to move aggressively to prevent recent increases in cases from turning into "a real surge".
The director of the National Institute of Allergy and Infectious Diseases issued his call after Pence played down the possibility of a "second wave" of COVID-19 cases, saying in a Wall Street Journal column that "such panic is overblown".
"We are concerned about it but hopefully we can prevent individual blips we are seeing becoming a real surge," he told The Financial Times, adding, "The critical issue is how we handle and respond to the increases in cases."
"All you need to do is look at the data, the facts, to see that the pandemic is not over by any means. The numbers speak for themselves," noted Fauci.
More than 8.17 million cases of novel coronavirus have been confirmed worldwide, including at least 443,000 deaths, according to the JHU.