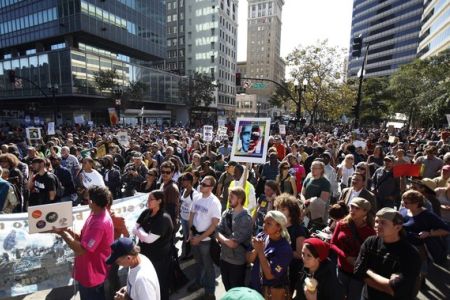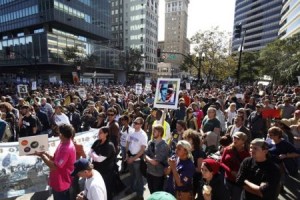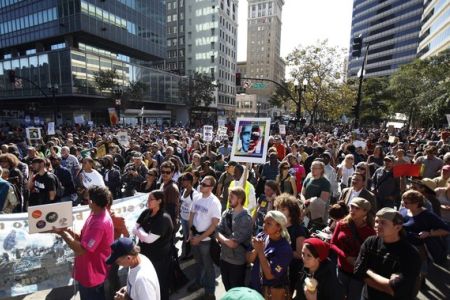 Thousands of anti-corporatism protesters have taken to the streets in the western US city of Oakland as the country's 'Occupy' movement gains momentum.
"Huge, enthusiastic, crowds are swirling through downtown Oakland. Police are staying away. All downtown banks have shut," 'Occupy Oakland' reported on its website on Wednesday.
Organizers of the rally had said earlier that they also planned to shut down the Port of Oakland, a major hub of commerce in the city, as they geared up for a massive general strike.
The protest is expected to grow to the largest one East Bay has seen since the Vietnam War.
The strike was announced last week after the police used stun grenades and tear gas canisters to dislodge the protesters who had set up camps in a plaza near the city hall.
The security forces hit Scott Olsen, a former US Marine and an Iraq war veteran, with a tear gas canister, giving him a fractured skull and causing him to be hospitalized.
The clashes led to the arrest of more than 100 demonstrators last week.
Meanwhile, demonstrations were staged in major US cities on Wednesday to express solidarity with the Oakland protests.
The Occupy push is a spinoff of the 'Occupy Wall Street' movement, which sprang in New York City on September 17 to protest against social and economic inequalities caused by 'corporate greed' and high-level corruption.