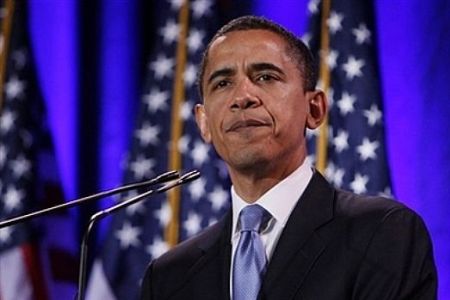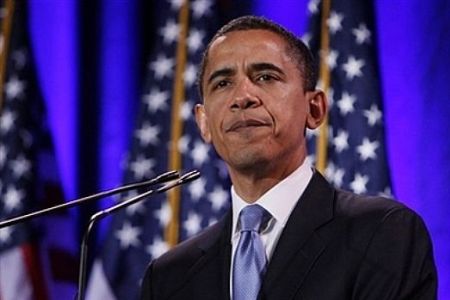 US President Barack Obama says a military attack by Israel or the US against Iran would not be the "ideal way" to solve the issue of the Islamic Republic's nuclear program.
"We don't think that a war between Israel and Iran or military options would be the ideal way to solve this problem," Obama said on Monday.
"We continue to be open to diplomatic solutions to resolve this," Reuters quoted the US president as saying.
Obama, however, added that the US will keep all its options on the table.
The United States and its ally, Israel, have in the past few years repeatedly threatened to launch a military attack on Iran's nuclear facilities over accusations that Tehran is developing nuclear weapons.
Iran says its nuclear program is completely peaceful and within the framework of the Nuclear Non-proliferation Treaty, to which it is a signatory.
Iranian officials have warned that any act of aggression by the US and Israel against Iran's nuclear facilities would be firmly responded to and could result in a war that would spread beyond the Middle East.
Top US military officials have voiced concern that military action against Iran could have unpredictable consequences and would be "incredibly destabilizing."