North America
Obama, Boehner agree to continue talks amid government shutdown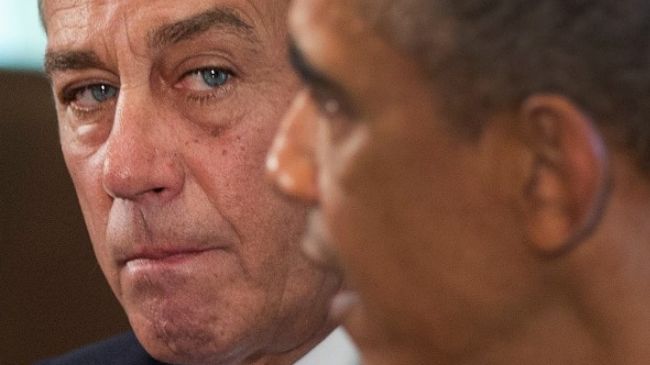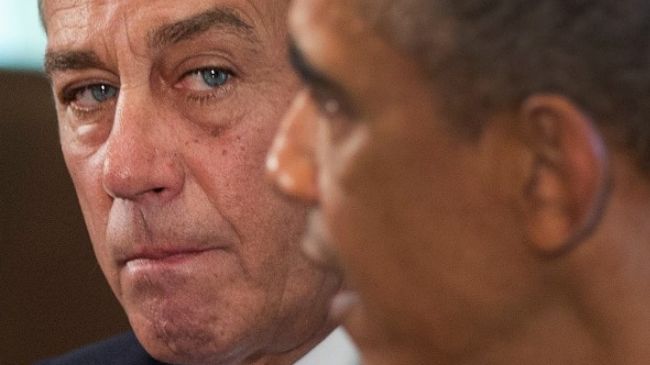 US President Barack Obama and House of Representatives Speaker John Boehner have agreed to continue talks about the current government shutdown and the increase of debt ceiling.
"The two of them agreed that all sides need to keep talking on the issues here that are confronting us that have led to a shutdown of the government and to the situation that has put us on the precipice of… potential default," White House spokesman Jay Carney said on Friday.
"It at least looks like there is a possibility of making some progress here," he was quoted as saying by Reuters.
Earlier on Friday, Obama spoke by phone with Boehner as the federal government shutdown entered its 11th day. The US is at risk of default if it does not raise its debt ceiling by October 17.
Boehner spokesman Michael Steel also said in a statement that the two sides "agreed that we should all keep talking."
On Saturday, Republicans at the House will meet at the Capitol to discuss their options after sending the White House a proposal that included the short-term increase in the debt limit that would clear the way for reopening the government.
According to officials, the proposal called for cuts in entitlement programs like the Medicare health plan for seniors to replace two years of the automatic spending cuts.
Carney said the proposal by Republicans would put the US back on the verge of default during the end-of-year holiday season.
"A debt ceiling increase at only six weeks tied to budget negotiations would put us right back where we are today in just six weeks, on the verge of Thanksgiving and the obviously important shopping season leading up to the holidays," Carney said.
The Obama administration says it will be unable to pay all of its bills if Congress does not raise the $16.7 trillion debt ceiling by the October deadline.
The government shutdown has sent hundreds of thousands of federal employees home. It has also forced individual businesses to lay off their workers.