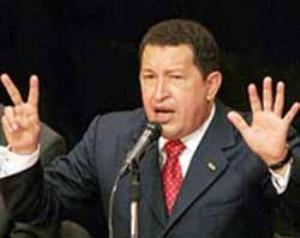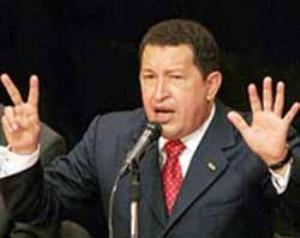 Venezuela's leader Hugo Chavez said on Sunday that U.S. President Barack Obama had done nothing beyond wishful thinking to earn the Nobel Peace Prize. Chavez said he thought it was a mistake when he read the U.S. leader had won.
"What has Obama done to deserve this prize? The jury put store on his hope for a nuclear arms-free world, forgetting his role in perpetuating his battalions in Iraq and Afghanistan, and his decision to install new military bases in Colombia," Chavez wrote in a column. "For the first time, we are witnessing an award with the nominee having done nothing to deserve it: rewarding someone for a wish that is very far from becoming reality."
Chavez said giving Obama the Nobel award was like giving a baseball pitcher a prize simply for saying he was going to win 50 games and strike out 500 batters.