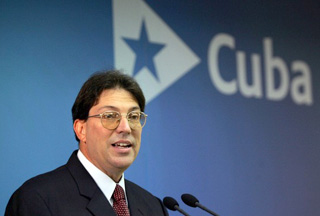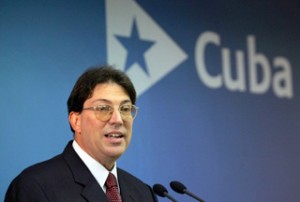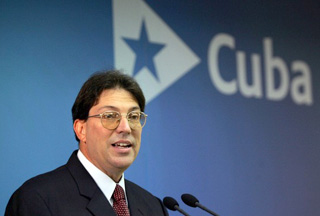 Cuban Foreign Minister Bruno Rodriguez has criticized US President Barack Obama for helping to 'thwart' efforts meant to reach a legally binding climate change deal.
Speaking at a news conference in Havana on Monday, Rodriguez harshly criticized Obama for his "imperial and arrogant" attitude at the recent UN climate conference in the Danish capital and called him a 'liar' for expressing confidence about reaching an effective deal by the talks' end.
"Obama knew he was lying, that he was deceiving public opinion," he added.
He also called the conference "a fallacy, a farce" and added that "at this summit, there was only imperial, arrogant Obama, who does not listen, who imposes his positions and even threatens developing countries."
He criticized the US for 'conspiring' to impose on the world a "suicidal" and non-binding agreement on climate, which falls short of obliging main polluters to make concessions on CO2 emissions.