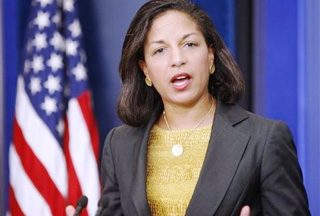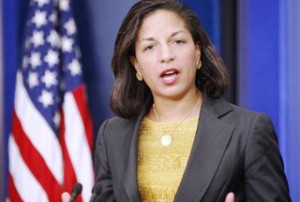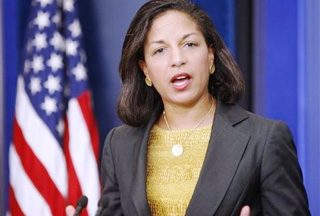 The US ambassador to the United Nations says Washington is still open to nuclear talks with Iran but will not keep the option on the table forever.
Susan Rice told CNN on Sunday that the US President Barack Obama's offer of talks was still on the table but was not open-ended.
"That option remains on the table, and we leave it there in our national interests," Rice said but added that "it's not out there forever."
She, however, added that Washington will 'look to other means' in dealing with Iran if Tehran ignores the offer of talks.
The West, spearheaded by the US and Israel, accuses Iran of pursuing a nuclear weapons program under the guise of enrichment activities.
Tehran, however, rejects the allegation, arguing that the Nuclear Non-proliferation Treaty (NPT), to which it is a signatory, grants its members the right to conduct peaceful nuclear programs.
During the interview, Rice also touched upon Iran's recent political turmoil and criticized the country for what she called 'show trials' of those contesting the results of the 10th presidential election.
"Our view is that if Iran wants to demonstrate that it is prepared to be a responsible member of the international community, then it needs to treat its people with respect and adhere to the rule of law," Rice said. "Unfortunately, these show trials are in the opposite direction."
Iran became the scene of rallies after the re-election of Mahmoud Ahmadinejad. Protests were held mainly in the capital, Tehran, with some of them turning violent and resulting in the deaths of at least 30 people.
In the course of the protests, over a thousand people including well-known political figures and activists were arrested, with some standing trial for instigating the post-vote unrest.