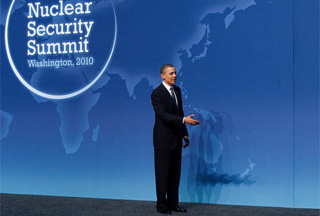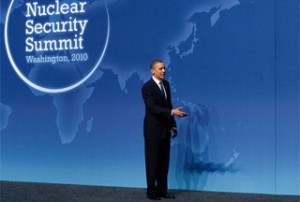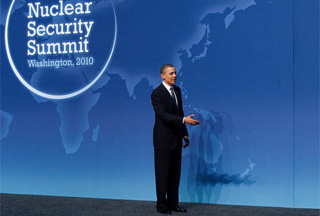 US President Barack Obama has launched the first global summit on nuclear non-proliferation amid concerns about the absence of selected.
Heads of states from 47 nations have gathered in Washington in a supposed effort to look into ways in preventing future spread of nuclear weapons and cutting back on the current stockpile of nuclear warheads.
At a Tuesday meeting with participating world leaders, Obama is expected to push through a plan meant to 'secure stockpiles' of highly fissile materials within four years in order to prevent 'terrorists from accessing them.'
Obama had called for the meeting at a 2009 speech in the Czech Republic capital of Prague.
Analysts, however, say that the absence of some officials at the convention might undermine the meeting's agenda.
For Instance, they say, the absence of officials from Iran and North Korea would make the summit less effective.
"The only way that is going to make things work is if it is universal, if everybody is at the table," John Steinbach told a Press TV reporter, adding that "exclusion and isolation of" countries has never worked.
Israel has also refrained from attending the summit over reported fears that it might have to answer questions regarding its nuclear weapon stockpiles.
Iran is due to hold its own international nuclear disarmament conference dubbed 'Nuclear Energy for All, Nuclear Arms for no one' later in April.