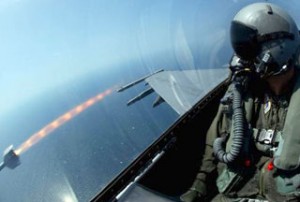 US Nobel Peace Prize laureate President Barack Obama has signed the order for a recent military strike on Yemen in which scores of civilians, including children, have been killed, a report says.
Upon the orders of Obama, the military warplanes on Thursday blanketed two camps in the North of the Yemeni capital, Sana'a, claiming there were "an imminent attack against a US asset was being planned," ABC News quoted anonymous administration officials as saying on Friday.
The US air raids were then followed by a Yemeni ground forces attack.
The operation led to the death of around 120 people of whom many were civilians, including children, the report quoted Yemeni opposition as saying.
Obama also contacted Yemen's President, Ali Abdullah Saleh, after the blitz in order to "congratulate" him on his efforts against 'al-Qaeda,' the US news outlet quoted White House officials as telling reporters earlier.
The latest development comes in the wake of recently intensified attacks on the country's Shia Houthi fighters which has brought about a dire humanitarian situation in northern Yemen.
So far, the US officials have categorically denied any direct involvement in the air strikes on Houthi fighters, alleging they have only targeted growing al-Qaeda training camps, mostly located in southern parts of the Persian Gulf state. Yemen's Houthi fighters however insist US fighter jets have been bombing their region, claiming the lives of civilians in their air raids.
The reports of the US military intervention in Yemen come as Saudi Arabia has also been lending full support to the Yemeni government's crackdown on Yemen's Houthi minority.
Yemen's Shia minority have recently slammed foreign military intervention in Yemen and the United Nations' apathy on the humanitarian situation and the "siege on civilians in northern Yemen."
International aid agencies and some UN bodies including United Nations Children's Fund (UNICEF) and UN High Commissioner for Refugees (UNHCR) have voiced concern over the dire condition of the Yemeni civilians who have become the main victims of the conflict in the country.
The United Nations, which according to its charter is set up "to take effective collective measures for the prevention and removal of threats to peace, and for the suppression of acts of aggression or other breaches of the peace," has failed to adopt any concrete measures to help end the bloody war.