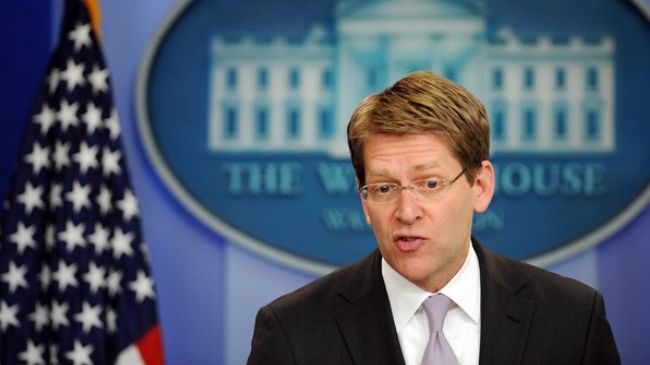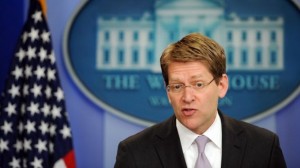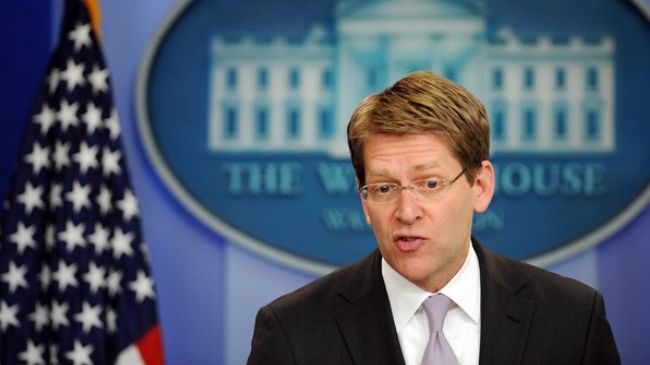 White House spokesman Jay Carney has talked about the possibility of a meeting between US President Barack Obama and Iranian President Hassan Rouhani in New York next week.
"It's possible, but it has always been possible," Carney said at a press conference on Thursday.
"The extended hand has been there from the moment the president was sworn in," Carney was quoted as saying by Reuters.
The remarks were made two days after US National Security Council spokeswoman Bernadette Meehan said that there were "currently no plans" for President Obama to meet with President Rouhani on the sidelines of the UN General Assembly.
"There are currently no plans for the president and President Rouhani to meet at UNGA," she said.
In an interview with NBC News in Tehran on Wednesday, President Rouhani also did not rule out the possibility of a meeting with President Obama.
"Meeting Barack Obama, the president of the US, is not on the agenda of my trip; of course, depending on the circumstances that come up, everything is possible in the world of politics," President Rouhani said.
On Wednesday, Carney said Obama believes that the "window of opportunity" is open for diplomacy with Iran over its nuclear program.
He added that the US president has told his Iranian counterpart in an exchange of letters that Washington is ready to resolve the nuclear standoff with Iran diplomatically.
"In his letter the president indicated that the US is ready to resolve the nuclear issue in a way that allows Iran to demonstrate that its nuclear program is for exclusively peaceful purposes," Carney said.
"The letter also conveyed the need to act with a sense of urgency to address this issue because, as we have long said, the window of opportunity for resolving this diplomatically is open, but it will not remain open indefinitely," he said.
Iran's Foreign Ministry Spokeswoman Marziyeh Afkham also confirmed the exchange of letters on Tuesday.
Obama and Rouhani will both be in New York City next week to attend the United Nations General Assembly.