North America
Obama says 'embarrassed' for GOP signatories of Iran letter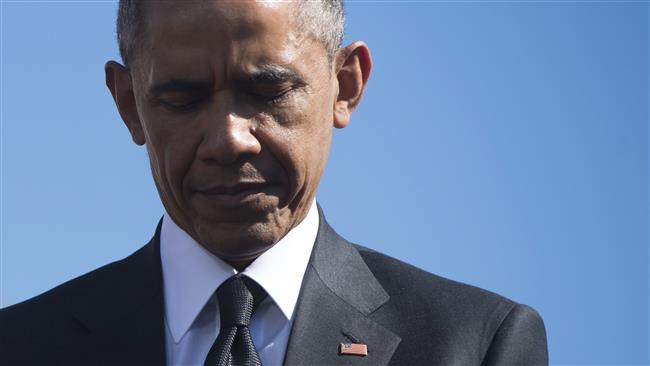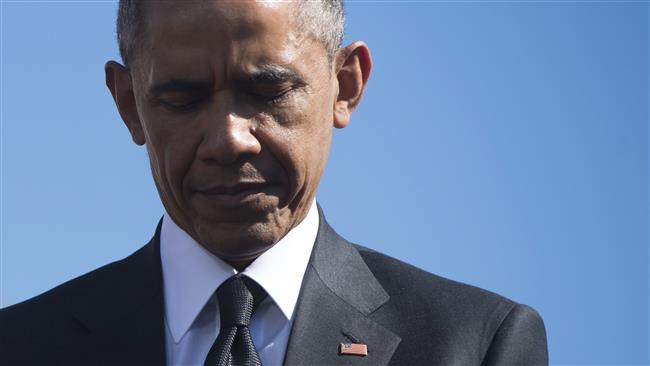 US President Barack Obama says he is "embarrassed" for Republican senators who signed a letter warning Iran's leaders that a nuclear deal would only stick while he was in office.
"I am embarrassed for them," Obama said in an interview with Vice media, which is scheduled to be released Monday, according to AFP.
Earlier this week, 47 Republican senators signed an open letter to Iran, warning that whatever agreement reached with the United States would be a "mere executive agreement" that could be revoked "with the stroke of a pen and future Congresses could modify the terms of the agreement at any time."
Obama said it was "close to unprecedented" that members of Congress would send a letter to Iran's leaders carrying the message that "don't deal with our president because you can't trust him to follow through on an agreement."
The letter appeared at a time when nuclear talks between Iran and the P5+1 countries – the US, Britain, France, China, Russia, and Germany- have entered a sensitive final stage ahead of the July 1 deadline for a comprehensive agreement.
A new round of talks between US Secretary of State John Kerry and Iranian Foreign Minister Mohammad Javad Zarif is expected to take place in Lausanne, Switzerland on March 15.
The GOP letter has drawn strong criticism from the White House and congressional Democrats, who have dismissed it as a political gambit to sabotage Obama's efforts in negotiations with Iran.
Some Republicans, including those who signed on, are now wondering if the letter was a good strategy, according to a report by the Daily Beast.
They tacitly acknowledge that the move has injected partisanship into the nuclear negotiations, shifting the narrative away from the content of the emerging deal to domestic partisan squabbles.
Tom Cotton (pictured below), a freshman senator from Arkansas, drafted the much-criticized letter.
Meanwhile, tens of thousands of Americans have signed a petition to the White House demanding "treason" charges against the signatories of the letter.
The petition has collected over 270,000 people since Monday, by far exceeding the 100,000 signatures required for the White House to respond.
According to the petition, the 47 senators "committed a treasonous offense when they decided to violate the Logan Act, a 1799 law which forbids unauthorized citizens from negotiating with foreign governments."
Tehran has dismissed the letter as a publicity stunt that has no legal value.
The Iranian foreign minister said it was ironic that US lawmakers should find it appropriate to write to leaders of another country against their own president.
Zarif pointed out that the signatories do not understand international law when it comes to presidential powers in the conduct of foreign policy.
"I should bring one important point to the attention of the authors and that is, the world is not the United States, and the conduct of inter-state relations is governed by international law, and not by US domestic law," he stated earlier this week.