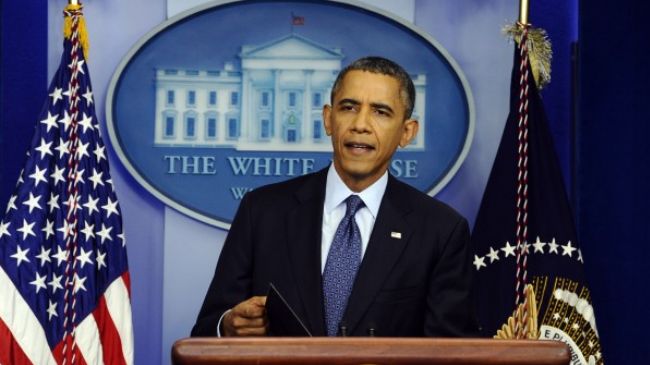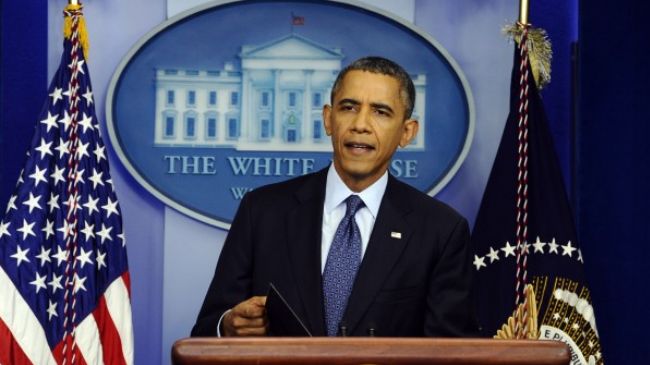 US President Barack Obama has once again criticized Republicans for demanding "ransom" to reopen the government as the shutdown entered its eighth day.
"The American people do not get to demand a ransom for doing their jobs. You don't get to call the bank and say I'm not going to pay my mortgage this month unless you throw in a new car and an Xbox… In the same way … members of Congress and the House Republicans don't get to demand a ransom for doing their jobs," he told reporters on Tuesday.
Obama urged Congress to reopen the government and raise the federal debt ceiling.
"Let's stop the excuses. Let's take a vote in the House," Obama said.
The US president also reiterated that he has not changed his position.
"Let's lift these threats from our families and our businesses and let's get back to work. It's not like this is a new position that I'm taking here… What we haven't been able to get are serious positions from the Republicans," Obama said.
The House Republicans have resisted funding the government for the current fiscal year or raising the debt limit until they obtain concessions from President Obama that would delay or defund his signature healthcare law known as Obamacare.
Much of the federal government has been closed since the start of October, resulting in nearly a million workers being furloughed.
Neither Republicans nor Democrats have offered any sign of progress in the budget stalemate and both blamed the other side for the impasse.
A majority of Americans mostly blame the Republican Party for the government closure that is heading into its second week with no end in sight.
During his Tuesday's speech, President Obama said the Republicans are maniacally obsessed with Obamacare.
"The way we got to this point was one thing and one thing only: Republican obsession with dismantling the Affordable Care Act and denying healthcare to millions of people," he said.
Obama also warned about the consequences of not raising the debt ceiling.
"America would not be able to meet all our financial obligations for the first time in 225 years," Obama said. "The last time that the Tea Party Republicans flirted with the idea of default two years ago, markets plunged, confidence plunged" and the country's credit rating was downgraded.
Obama also hinted that he will "go up to the Hill" if the House of Representatives re-funds the government. – See more at: http://www.presstv.ir/detail/2013/10/08/328352/obama-stop-excuses-reopen-government/#sthash.T7ASYnNW.dpuf