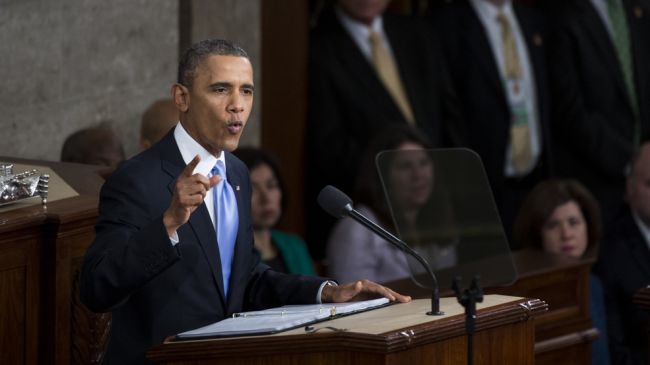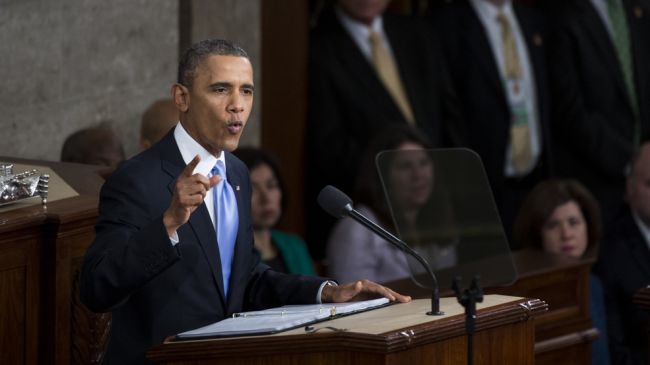 US President Barack Obama will do "everything in his power" to avoid a vote in Congress on any nuclear accord with Iran, according to a new report.
"We wouldn't seek congressional legislation in any comprehensive agreement for years," a senior US official told the New York Times.
Iran and the P5+1 group– Russia, China, France, Britain, the US and Germany – are negotiating to narrow their differences over the Islamic Republic's nuclear energy program ahead of a November 24 deadline.
Last year, Iran and its negotiating partners clinched an interim nuclear accord, which took effect on January 20 and expired six months later. However, the two sides agreed to extend the talks until Nov. 24 as they remained divided on a number of key issues.
Sources close to the Iranian negotiating team say the main stumbling block to Western disputes over Iran's nuclear issue is the removal of sanctions, not the number of centrifuges or the level of uranium enrichment.
In a detailed and classified study, the US Treasury Department has concluded that President Obama has the authority to suspend "the vast majority of those sanctions" without a congressional vote, The Times reported.
However, Obama needs congressional approval before being able to permanently terminate the sanctions, something Tehran insists should happen as part of any comprehensive deal.
In testimony before Congress earlier this year, top US negotiators suggested a step-by-step suspension of sanctions so that Obama could turn them back if necessary.
Many lawmakers view that plan as an effort by the White House to bypass the US Congress.
"Congress will not permit the president to unilaterally unravel Iran sanctions that passed the Senate in a 99 to 0 vote," said Senator Mark Kirk, a leading Republican critic of the nuclear negotiations.
National Security Council spokeswoman Bernadette Meehan sought to dismiss that concern. There "is a role for Congress in our Iran policy," she said.