North America
Obama wins support from PG leaders for nuclear deal with Iran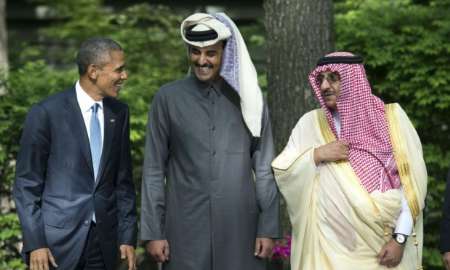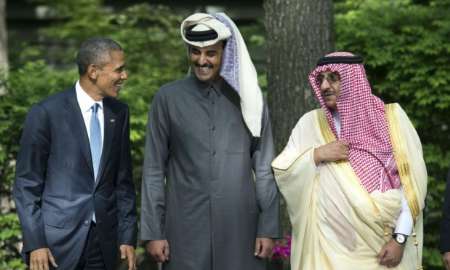 Barack Obama has secured support from Persian Gulf leaders for his attempt to reach a nuclear deal with Iran as a summit outside Washington concluded on Thursday with the first glimpses of possible rapprochement on an issue that has alarmed many US allies in the region.
Obama wins support from PG leaders for nuclear deal with Iran
The wooded cabins of the Camp David retreat have been the scene of many stalled attempts at Middle East peace in the past, and leaders from Saudi Arabia, in particular, remained cautious about aspects of the deal to contain Iran's nuclear program, comments The Guardian.
But White House officials were optimistic of a possible breakthrough in attitudes more broadly after warmer than expected praise from the official delegation of six members of the (Persian) Gulf Cooperation Council, the paper said.
"The president spoke about the … agreement with Iran and I am here to say that the (P)GCC welcomes this agreement and we hope at the same time that this will be a key factor for stability in the region," said the emir of Qatar, Sheikh Tamim bin Hamad Al Thani, as he stood alongside Obama.
Officials from the Saudi delegation, which was without King Salman after he pulled out at the last minute, were less enthusiastic but echoed growing (Persian) Gulf acceptance of the deal which is expected to be finalized in Switzerland next month.
"We welcome any deal that stops Iran from having a nuclear capability and this is what we have been assured by the US and by the other P5+1 countries – that all pathways to a bomb will be closed to Iran," the Saudi foreign minister, Adel al-Jubeir, told reporters in a separate briefing. The P5+1 is a group of six countries negotiating with Iran on its nuclear program.
"Over the next six weeks the discussions will continue in order to see if this can be brought about, so it would be too early to prejudge what we accept and we don't accept because we haven't seen the final details," Al-Jubeir added.
Obama downplayed the apparent split between Saudi Arabia and Qatar, insisting it was to be expected that some would reserve final judgment until the agreement was completed.
"We didn't have a document that we presented to them to sign on the bottom line, 'Will you approve of this nuclear framework deal?' because the deal's not completed," he said.
"What I did hear from our (P)GCC partners was their agreement that if we can get a comprehensive, verifiable deal that cuts off the pathways to a nuclear weapon, that that would be in their interests."
Persian Gulf leaders appeared reassured by US insistence that defense of Persian Gulf states was a "fundamental tenet of American policy" and an "iron-clad commitment", even though they failed to secure the formal defense agreement some had hoped for.
Al-Jubeir insisted it was a mistake to regard the summit as a venue for horse-trading over specific concessions. "This was not a negotiation … this was a brainstorming session, a strategic meeting," he said.