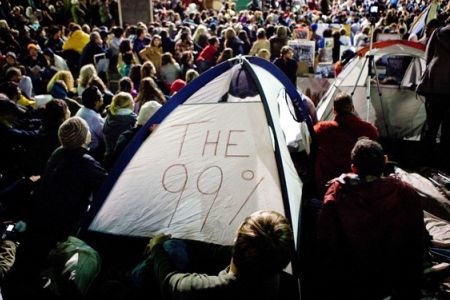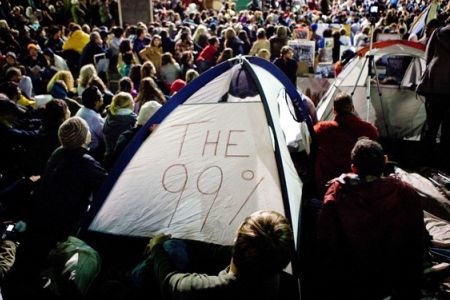 US police say anti-Wall Street protesters in the Californian city of Berkeley are facing imminent eviction as the crackdown on peaceful protesters continues.
City officials distributed flyers among protesters on Wednesday evening and warned that the closure of the Occupy Berkeley encampment may begin within a few hours.
The notice threatened protesters with arrest for "illegal" presence in a closed park.
The Berkeley camp, set up in mid-October, remains as one of the few in the country that has not been shut down so far.
Security forces broke up a similar anti-corporate protest at the nearby University of California, Berkeley in November. Police used batons to disperse students and other protesters.
US police have shut down most of the larger protest camps in cities like New York and Los Angeles with the use of force and nightstick.
On Tuesday, security forces also arrested nine Occupy protesters in Denver, the capital city of the central state of Colorado, and dismantled their camp.
The Occupy Wall Street movement began when a group of demonstrators gathered in New York's financial district on September 17 to protest against the unjust distribution of wealth in the country and the excessive influence of big corporations on US policies.