Iran
Official: Iran among Top 20 Manufacturers of Navy Vessels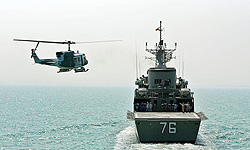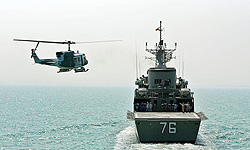 Deputy Head of Iran's Naval Defense Industries Organization Amir Babayee announced on Monday that the country stands among the world's top 20 navy vessels manufacturers, and added that 70 to 90 percent of the parts needed for the construction of these vessels are produced within Iran.
"Iran must be among the top 5 countries of the region in the Naval industries and among the top 20 in the world," Babayee said in a press conference in Tehran on Monday.
He downplayed the effects of the sanctions on the progress of Iran's naval defense industries, and said, "Production of some of our military vessels has been indigenized 70 to 90 percent."
Iran's Navy has been transformed into a highly motivated, well-equipped, and well-financed force and is effectively in control of the world's oil lifeline, the Strait of Hormuz.
Iran's naval power has even been acknowledged by foes. In a Sep. 11, 2008 report, the Washington Institute for the Near East Policy said that in the two decades since the Iraqi imposed war on Iran, the Islamic Republic has excelled in naval capabilities and is able to wage unique asymmetric warfare against larger naval forces.
Defense analysts and military observers say that Iran's wargames and its advancements in weapons production have proved as a deterrent factor, specially at a time of heightened threats by the US.
In November, Iranian Navy launched the main structure Sina-7 missile launching frigate. Navy also started using two new home-made Qadir-class light submarines and two hovercrafts.
In September, the main structure of the Islamic Republic of Iran Sahand (IRI Sahand) missile destroyer was officially launched by the Iranian Navy in Iran's Southern port city of Bandar Abbas.
Iran's first home-made destroyer, Jamaran, was launched in late February 2010. The Mowdge Class vessel has a displacement of around 14,000 tons and is equipped with modern radars and electronic warfare capabilities and is armed with a variety of anti-ship, surface-to-surface and surface-to-air missiles.