Korea
Officials from two Koreas hold another meeting to defuse tensions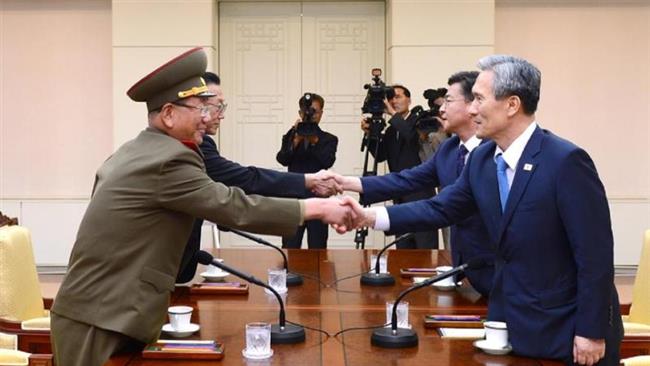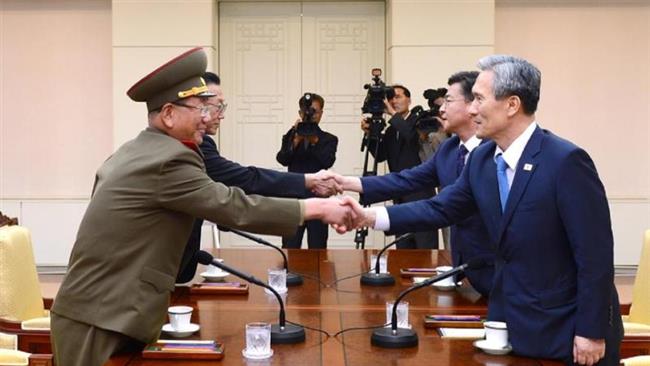 Officials from North and South Korea have held another meeting aimed at easing tensions between the two rivals.
The officials held the negotiations at the border village of Panmunjom on Thursday.
The meeting was the first inter-governmental interaction since August, when the two sides signed an agreement to defuse tensions after a landmine blast maimed two South Korean troops. North Korea was blamed for having planted the mines.
"We are resolved to maintaining the momentum for dialog that was started by the August agreement," Kim Ki-woong, the head of South Korea's three-member delegation, told reporters before leaving Seoul for Panmunjom.
No details have been released about the talks but likely topics included regular reunions for families separated by the 1950-53 Korean War and the resumption of tour groups from the South to the Mount Kumgang resort in the North.
The tours, a source of income for Pyongyang, were suspended by Seoul in 2008 after a female tourist was shot dead by a North Korean soldier.