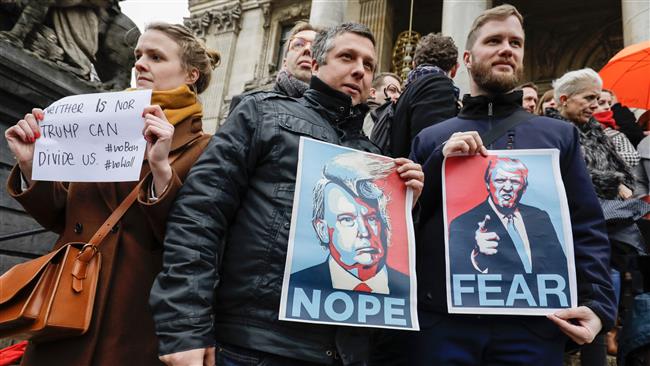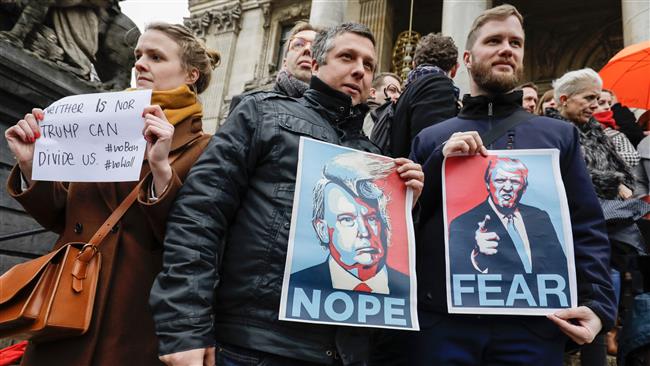 The Organization of Islamic Cooperation (OIC), the world's largest body of Muslim nations, has slammed US President Donald Trump's decision to ban nationals of seven Muslim countries from traveling to the United States, saying the controversial measure will only give rise to radicalism and fuel violence.
The 57-nation organization said in a statement on its website on Monday that the travel ban would play into the hands of those advocating violence in the name of Islam.
"(The move) will provide further fuel to the advocates of violence and terrorism at a critical time when the OIC has been engaged with all partners … to combat extremism and terrorism in all their forms and manifestation," said the statement, calling the decision a "selective and discriminatory" act which would only embolden the "radical narratives of extremists."
The statement came just days after the new Republican president ordered a 90-day ban on the entry of citizens from Iran, Iraq, Syria, Libya, Somalia, Sudan and Yemen. The measure, which led to demonstrations inside the US, also suspended entry of all refugees for 120 days and barred Syrian refugees indefinitely.
The ban has sparked huge international criticism from the UN chief and several countries, including European ones as well as Muslim nations.
During his election campaign, Trump was repeatedly blasted for his hate rhetoric against Muslims as he vowed to tighten US immigration policies, including a complete ban on Muslim immigrants from entering the States. He had also promised to strengthen border security.
Many have criticized the retroactive nature of the travel ban, arguing it affects many who have legally made their way into the US.