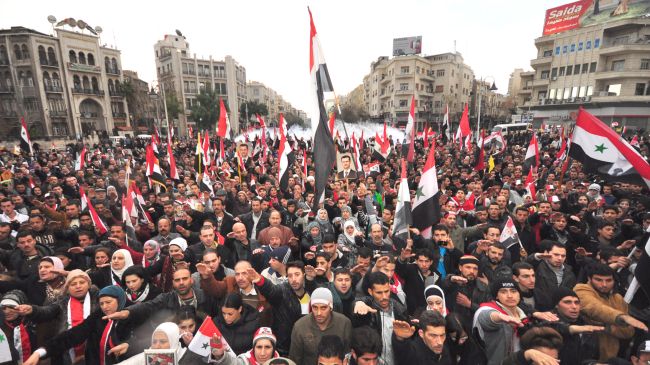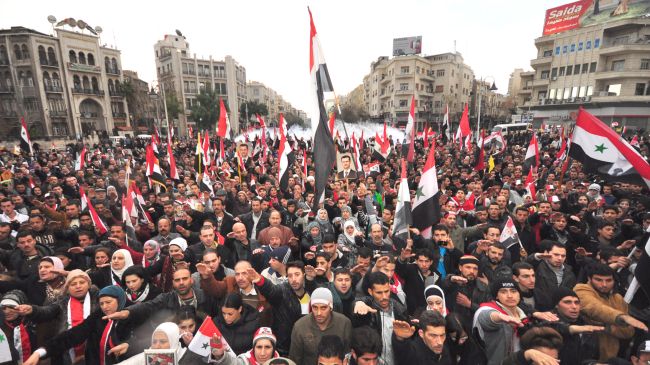 Russia says the way the future of Syria will be developed can only be decided by its nation.
"Only the Syrians themselves can agree on the model of their country's future development," said a statement issued by Moscow on Thursday.
The statement further decried all negotiations over removing Syrian President Bashar al-Assad from power as misguided since the Syrian people must make the final choice.
Representatives from Russia and the United States, and UN-Arab League Special Representative for Syria Lakhdar Brahimi are expected to hold talks on the issue of Syria.
Syria has been the scene of unrest for nearly two years. Many people, including large numbers of army and security personnel, have been killed in the turmoil that began in March 2011.
On January 9, Russia's Interfax news agency quoted Deputy Foreign Minister Mikhail Bogdanov as saying, "The trilateral meeting between Mikhail Bogdanov, (US Deputy Secretary of State) William Burns, and Lakhdar Brahimi has been planned for [Friday] January 11 in Geneva."
The Moscow statement added that Russia's position "remains unchanged." It called on "all foreign players to redouble their attempts to create conditions conducive for the start of dialogue."
On December 30, 2012, Brahimi unveiled a new plan that "could be adopted by the international community" to end the crisis in Syria.
The UN envoy said he had discussed the plan with Russia and Syria, and that it was a political solution based on the Geneva Declaration adopted on June 30, 2012, when foreign ministers from Britain, China, France, Russia, and several other countries, and the US secretary of state held a meeting on Syria in the city.
Former UN-Arab League envoy to Syria Kofi Annan, who had convened the meeting, said the participants agreed on a transitional governing body in Syria that "could include members of the present government and the opposition and other groups, and shall be formed on the basis of mutual consent."