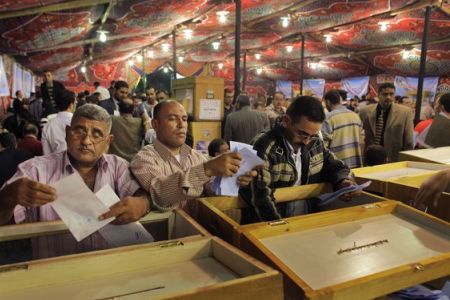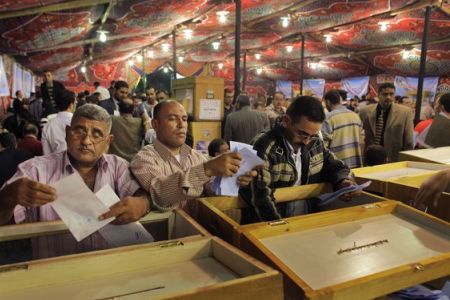 In Egypt, electoral workers have begun counting votes as hundreds of Muslim Brotherhood members are holding protests to decry fraud in the elections.
Observers said the Sunday parliamentary elections were marred by scattered violence, reports of vote buying and the ejection of many independent monitors from polling stations.
Brotherhood members complain that its representatives were expelled from polling stations and many of its supporters were not allowed to vote. They said that President Hosni Mubarak's ruling National Democratic Party wanted to prevent its rivals from repeating their 2005 success, AP reported.
Egypt's election commission, however, says the vote was fair and complaints were being investigated.
Over 40 million people were eligible to vote but the turnout was very low, especially in capital Cairo, the result of which is widely expected to deal a severe blow to the presence of Brotherhood in parliament and a sweeping victory by the ruling party, media reports said.
The Muslim Brotherhood currently controls one-fifth of the lower house of parliament.
Meanwhile, about 800 Brotherhood supporters massed outside a police station where ballots were being counted in Alexandria, chanting, "No to fraud."
They were confronted by several hundred riot police and truckloads of civilians touting long sticks. Brief scuffles broke out, though some Brotherhood supporters tried to pull their colleagues out of any fighting.
Initial results are expected early on Monday and the final results will be declared on Tuesday, election officials said.