Iran
Opposition to foreign interference, Iran's definite stance: FM Amir-Abdollahian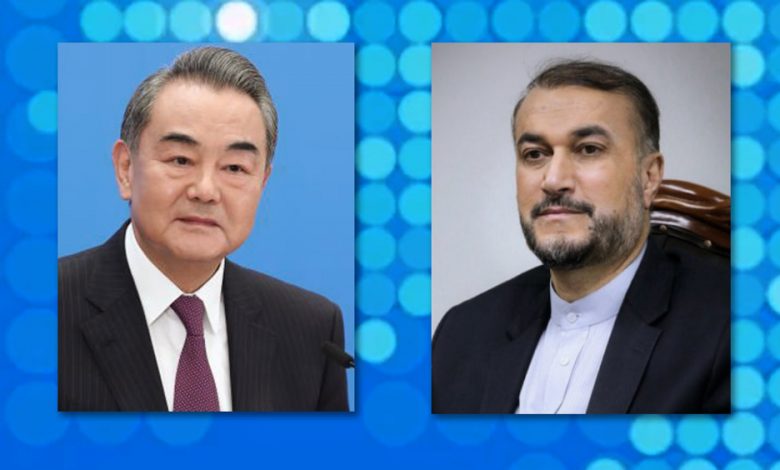 Iran's Foreign Minister Hossein Amir-Abdollahian says the Islamic Republic's definite stance is based on opposing meddlesome policies of certain powers in the internal affairs of other countries, including China.
In a phone call with China's State Councilor and Foreign Minister Wang Yi on Friday, Amir-Abdollahian added that the United States' unilateralism is a threat to global peace and stability.
He emphasized that the Iranian administration attaches special importance to the implementation of the 25-year comprehensive strategic partnership agreement that was signed by Tehran and Beijing back in March.
The deal served to officially document the Sino-Iranian Comprehensive Strategic Partnership that had been announced during a visit by Chinese President Xi Jinping to Tehran in 2016. It sets the outlines of the historic allies' cooperation in political, cultural, security, defense, regional, and international domains for the next 25 years.