North America
Latin America
Ortega's re-election in Nicaragua to escalate tensions with US
With the government of incumbent President Daniel Ortega set to retain power after Sunday's general elections in Nicaragua, tensions are likely to escalate between Washington and Managua.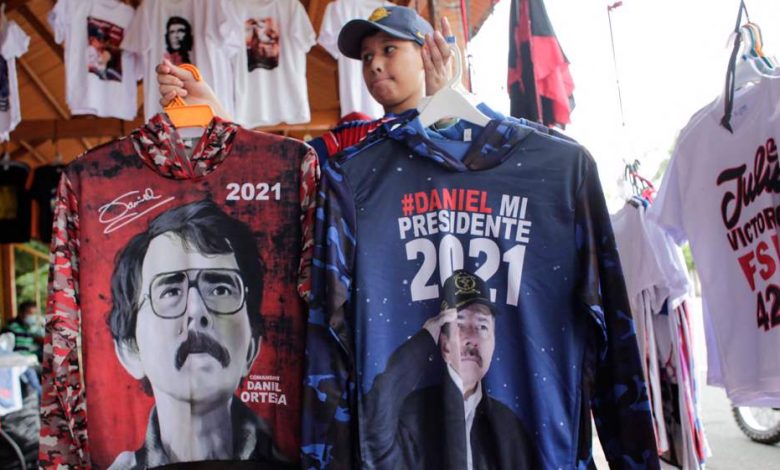 Voting lines closed at 6 p.m. (0000 GMT) as Ortega, the Americas' longest-serving leader with 15 consecutive years in power, hailed the vote as a victory over terrorism delivered by the "immense majority of Nicaraguans".
"They didn't want us to be able to hold these elections," he said, referring to his domestic opponents and their foreign backers. "They are demons who don't want peace for our people and instead opt for slander and disqualifications. Why? So that Nicaragua is embroiled in violence."
Although he stopped short of naming the foreign backers of his political opponents, the target of his tirade was the US administration, which is accused of interference in the Nicaraguan elections.
In a statement before results were announced, US President Joe Biden said Ortega and Rosario Murillo, his wife and vice president, were "no different from the Somoza family" and had orchestrated a "pantomime election that was neither free nor fair, and most certainly not democratic."
Ortega, 75, who helped depose the right-wing Somoza family dictatorship in the late 1970s, has been in power for 15 consecutive years. He has ruled alongside his 70-year old wife Murillo, the government's official spokesperson, since early 2017.
Ortega served as the Nicaraguan president in 1980s before losing power in 1990. He, however, staged a stunning comeback in 2007.
Ahead of the election last week, the US Congress approved a legislation to step up diplomatic pressure on the government of President Ortega, making its intentions clear.
The so-called RENACER Act was adopted by 387 votes in favour and 35 against in the US House of Representatives on Wednesday. It had been approved by the full Senate in August.
The legislation also added Nicaragua to the list of Central American countries subject to visa restrictions for corruption, and requires more intelligence reports on the Russian government's activities in the Central American country, including reports on Russian military sales to Managua, reports said.
Biden called for Ortega to take immediate steps to restore democracy and to release detained opposition figures.
"Until then, the United States, in close coordination with other members of the international community, will use all diplomatic and economic tools at our disposal to support the people of Nicaragua and hold accountable the Ortega-Murillo government and those that facilitate its abuses," he was quoted as saying.
Meanwhile, Nicaragua's electoral authority said more than 200 international observers from 27 countries apart from 600 journalists from different countries were monitoring the polls.
Nicaragua's southern pro-US neighbor, Costa Rica, also denounced the elections. Tens of thousands of Nicaraguan dissidents reside in the country.
"In the absence of conditions and guarantees required in democracy to accredit elections as transparent, credible, independent, free, fair and inclusive, Costa Rica does not recognize the election process held in Nicaragua on November 7, 2021," it said in a statement.