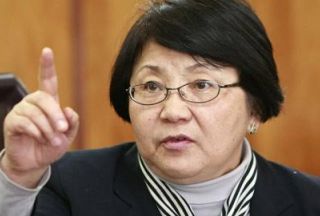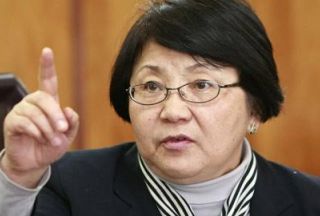 Kyrgyz interim leader Roza Otunbayeva has been sworn in as the country's president and will serve a transition period lasting until the end of 2011.
The inauguration of the former foreign minister as the caretaker president comes days after a referendum on the country's new constitution which makes it the first parliamentary democracy in the region.
"The government will govern the country in a democratic way," she said Friday, adding that the interim government will preserve its good neighborly and friendly relations with other countries, Xinhua news agency reported.
Otunbayeva, who took power after bloody street riots in April which ousted President Kurmanbek Bakiyev, is now the first female president in the region.
Otunbayeva, 59, will head the Kyrgyz government until the new Cabinet is appointed following parliamentary elections in October.
The latest development comes after bloody ethnic clashes in June between the majority Kyrgyz in southern Kyrgyzstan and minority Uzbeks that claimed at least 2,000 lives and forced 400,000 Uzbeks to flee their homes into neighboring borders.