Middle East
North America
Syria
Over 200 Children Killed in Satanic US-Backed SDF's Camp in Hasaka
More than 200 children have lost their lives due to the critical conditions in al-Houl refugee camp occupied by the US-backed Syrian Democratic Forces (SDF) in Hasaka in the past 4 months, militant-affiliated media said.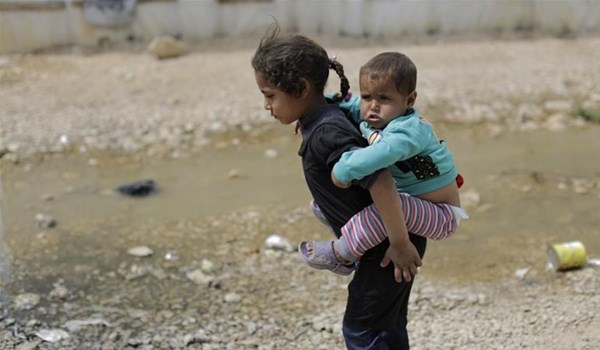 It added that the number of children killed in the camp since last December has increased to 207.
The SOHR had also reported on Wednesday that over 27 children were killed in the camp in a week for the severe lack of hygiene, drugs and food.
It added that 71,000 people are residing in the camp.
Meantime, field sources reported that civilians in the camp have held protest rallies against the SDF for hard living conditions in al-Houl, adding that the US-backed forces fired at the protestors.
The World Health Organization (WHO) announced earlier this month that 73 Syrian refugees had died in al-Houl camp in the past few months, adding that two third of them are children.
It said about 23,000 people, mainly women and children fleeing hostilities in rural areas of neighboring Deir Ezzur, had reached the camp over that period.
Displaced Syrian people sheltering in al-Houl camp earlier staged massive rallies over the death of tens of children.
Field sources from Hasaka province reported that the rallies were held to protest at SDF's incapability to supply the needs of the displaced community sheltered in the camp.
The camp population is suffering lack of basic needs and commodities, hygiene and cold, the locals said.