Yemen
Over 200 Saudi, Pro-Hadi Forces Killed in Failed Attacks on Bab al-Mandeb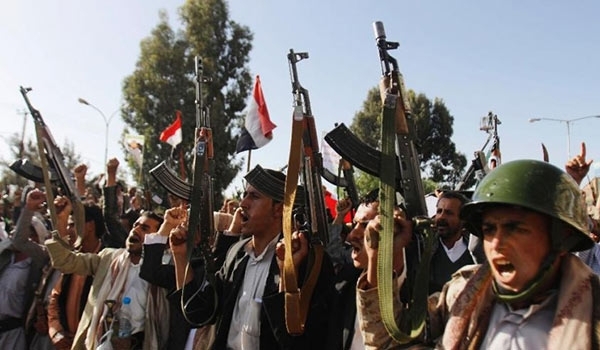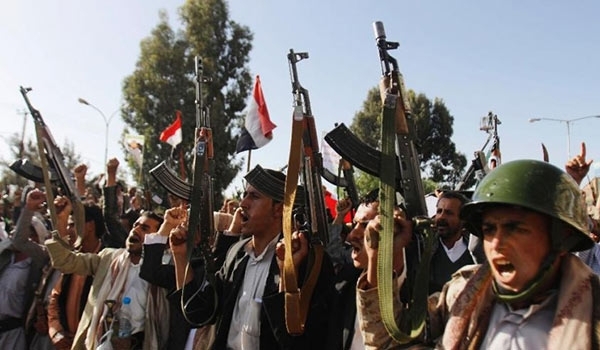 The Yemeni army and popular forces repelled repeated attacks by Saudi troops and pro-Hadi militias on Bab al-Mandeb Strait off Yemen's coast, and killed tens of enemy troops in heavy clashes over controlling the waterway which is of strategic importance.
The pro-Saudi forces attacked the Bab al-Mandeb Strait from four different directions, but the Yemeni forces pushed them back after killing over 200 invading troops.
A large number of Saudi forces were also injured and their vehicles were put on fire during the battle.
Meantime, the Yemeni forces attacked Saudi Arabia's Al-Sadis military base in Najran province, and forced Saudi troops to flee the region.
Also, the Yemeni missiles pounded the Bin Yalin and Rajla military bases in Najran province.
Elsewhere in Saudi Arabia, the Yemeni army and popular forces fired a barrage of rockets at the main Saudi military base in the kingdom's Southwestern border province of Jizan on Tuesday.
The Yemeni forces fired several rockets at the main military base in the al-Khobe district of Jizan in retaliation for the kingdom's aggression against their nation.
On Monday, Yemeni popular forces ambushed Saudi forces at the al-Omari camp North of the Bab al-Mandeb Strait off Yemen's coast, killing tens of them, including a senior commander.
Also on Monday, the Yemeni army and popular forces managed to stop the Saudi-led forces from launching fresh military operations in the Western parts of Ta'iz in heavy fighting underway in the province.
The Saudi-led forces tried to enter the region of al-Wazaya in Western Ta'iz province from four directions, but they were forcefully pushed back by the Yemeni forces.
Tribal residents of the province said the Yemeni forces inflicted heavy losses on the Saudi-led forces in the heavy clashes.
Saudi Arabia has been striking Yemen for 237 days now to restore power to fugitive president Mansour Hadi, a close ally of Riyadh. The Saudi-led aggression has so far killed at least 6,935 Yemenis, including hundreds of women and children.
Hadi stepped down in January and refused to reconsider the decision despite calls by Ansarullah revolutionaries of the Houthi movement.
Despite Riyadh's claims that it is bombing the positions of the Ansarullah fighters, Saudi warplanes are flattening residential areas and civilian infrastructures.