North America
Syria
Over 2,800 Syrian civilians killed in Satanic US-led airstrikes in 3 years: SOHR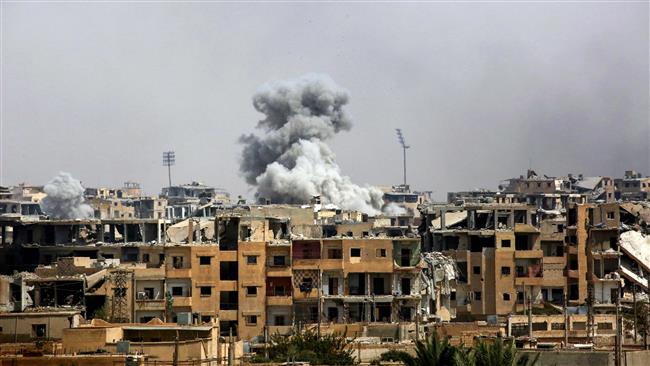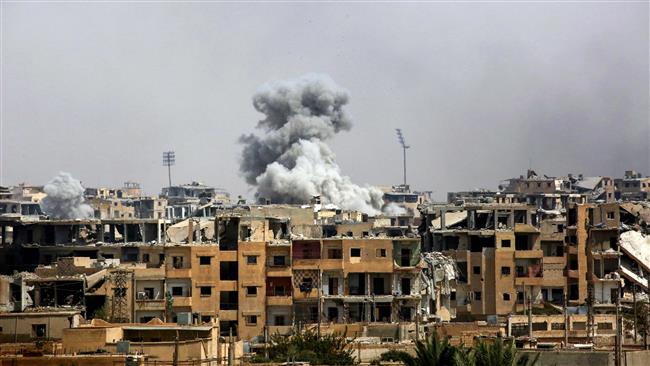 A monitoring group says more than 2,800 civilians have lost their lives in three years as the US-led coalition purportedly fighting Daesh Takfiri terrorist group continues its aerial assaults against residential areas across Syria.
The so-called Syrian Observatory for Human Rights (SOHR) reported that 427 people, including 137 minors and 113 women, were killed in US-led aerial attacks against civilian areas in the conflict-plagued Arab country between May 23 and June 23 this year.
The Britain-based monitoring group added that the US-led air raids also resulted in the injury of hundreds of civilians, some of whom suffered permanent disabilities and had to have their limbs amputated. The US-led raids also caused massive destruction of residential buildings and civilian infrastructure.
The SOHR went on to say that the civilian fatalities were mostly recorded in the northern provinces of Hasakah, Raqqah, Aleppo and Idlib in addition to the eastern province of Dayr al-Zawr.
The US-led coalition has been conducting airstrikes against what are said to be Daesh targets inside Syria since September 2014 without any authorization from the Damascus government or a UN mandate.
The military alliance has repeatedly been accused of targeting and killing civilians. It has also been largely incapable of achieving its declared goal of destroying Daesh.
The Syrian Ministry of Foreign Affairs and Expatriates, in two separate letters sent to UN Secretary General António Guterres and rotating President of the UN Security Council Amr Abdellatif Aboulatta on August 24, stated that the US-led coalition was perpetrating war crimes and crimes against humanity through aerial bombardment of residential neighborhoods.
The Syrian Foreign Ministry also stressed that the military alliance was using internationally-banned white phosphorus munitions in flagrant violation of international law and the Charter of the United Nations.
Russian airstrikes kill dozens of Takfiri terrorists in Idlib
Meanwhile, the Observatory said Russian airstrikes had killed 45 members of the Takfiri Faylaq al-Sham (Levant Legion) terror group in Idlib province.
The monitoring group said the airstrikes targeted the outskirts of the village of Tal Mardikh.
Russian military aircraft have been targeting terrorist positions in Syria since September 2015 upon a request from the Damascus government.