Over 3 million Cubans sign 'Hands off Venezuela' petition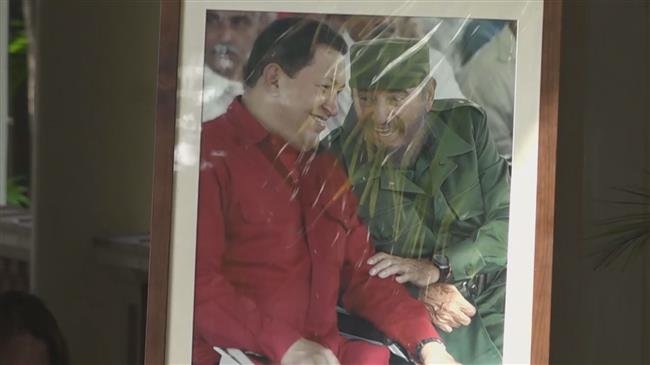 Venezuelan Charge D'Affairs in Cuba Vivian Alvarado received a certificate of a reported 3.6 million Cubans who signed a petition against intervention in Venezuela, which was conducted as part of the "Hands off Venezuela" campaign.
Alvarado received the certificate at the headquarters of the Cuban Institute of Friendship with the Peoples (ICAP) in Havana on Friday.
"Cuba, the land of socialism and solidarity with the people of the world has once again come forward for Venezuela and its people to preserve peace," Alvarado said in a speech after receiving the certificate.
"During this month in Cuba, a solidarity campaign has taken place with the massive participation of its people by collecting millions of signatures with the motto 'Hands off Venezuela'. It has been an antidote to the imperialist venom that pretends to take Bolivar's homeland by force, which is free and sovereign," she added.
The President of the ICAP, Fernando Gonzalez, also addressed those in attendance, claiming that the "alleged humanitarian pretexts are made up, a date has been fixed to force the entry into Venezuela of alleged humanitarian aid which in itself is nonsense. It isn't possible that real humanitarian help goes along with violence or the use of weapons."
(Source: Ruptly)