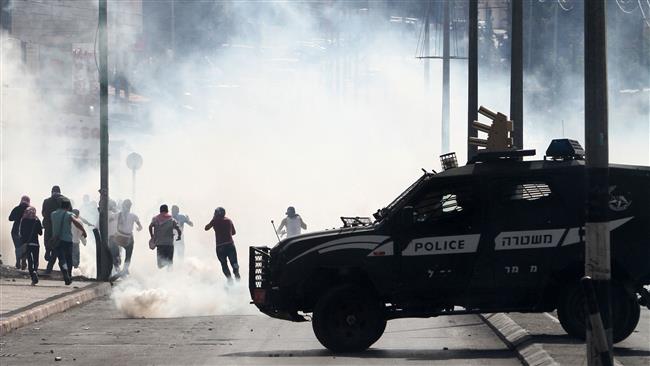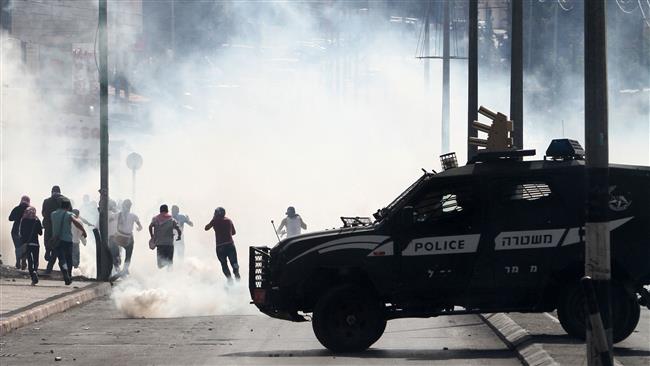 Over 300 Palestinians injured in West Bank, Gaza clashes
The Palestine Red Crescent Society (PRCS) says more than 300 more Palestinians have sustained injuries in a day during clashes between Israeli forces and Palestinians in the occupied West Bank and blockaded Gaza Strip.
The al-Bireh-based humanitarian organization said a total of 326 Palestinians were wounded during Tuesday skirmishes in the Palestinian territories, bringing to 3,730 the number of those injured since October 1 .
At least thirteen Palestinians were shot by live rounds, while at least 84 others were hit by rubber-coated steel bullets, according to the organization.
The PRCS added that 229 Palestinians also suffered excessive tear gas inhalation.
On Tuesday, hundreds of university students marched towards a military checkpoint in the northern part of al-Khalil (Hebron), where they faced Israeli forces shooting live and rubber-coated bullets.