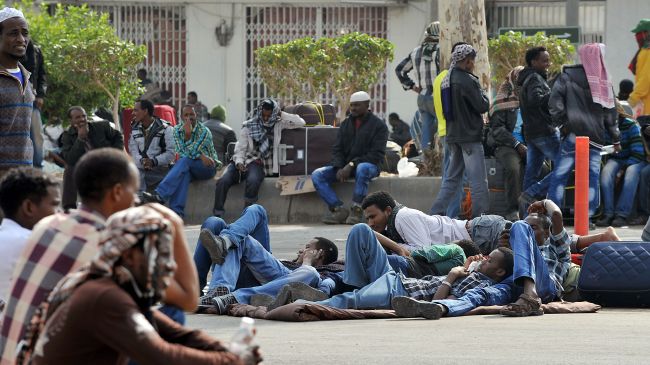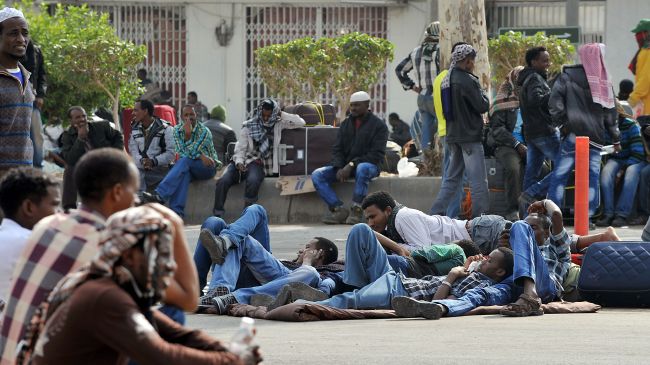 The Indian embassy in Qatar says over 450 Indian migrant workers have died in the Persian Gulf state over the past two years.
The embassy said on Monday the deaths occurred in 2012 and the first 11 months of 2013 but did not give details about the circumstances of the deaths or where they occurred, AFP reported.
It said on average about 20 Indian migrants died in Qatar each month and the toll peaked last August when 27 of them lost their lives.
Most of the workers building the infrastructure for the 2022 World Cup in Qatar are from South Asia.
Migrant workers in Qatar live in extremely inhumane and sordid conditions and they are deprived of any workplace security.
Inhuman conditions for foreign workers in Qatar first came to light last September when the deaths of scores of Nepalese migrant workers were highlighted in a string of media reports.
The Nepalese make up almost a sixth of two million migrant workers in Qatar. Migrants from other countries are also feared to have died, but there is no official data available.
The Pravasi Nepali Coordination Committee (PNCC), which follows up on migrant worker deaths in Qatar, has called on FIFA sponsors to reconsider their relationship with the football governing body.
"FIFA and the government of Qatar promised the world that they would take action to ensure the safety of workers building the stadiums and infrastructure for the 2022 World Cup. This horrendous roll call of the dead gives the lie to those reassurances," said the PNCC.
"These were young or otherwise able-bodied men, with their futures in front of them, families at home and everything to live for. Many have been literally worked to death. Some have met with even more sinister ends. All have been betrayed by FIFA," it added.
Secretary General of Amnesty International Salil Shetty has also criticized Qatar for the ruthless exploitation of foreign workers.
"Construction companies and the Qatari authorities alike are failing migrant workers. Employers in Qatar have displayed an appalling disregard for the basic human rights of migrant workers," Shetty said.