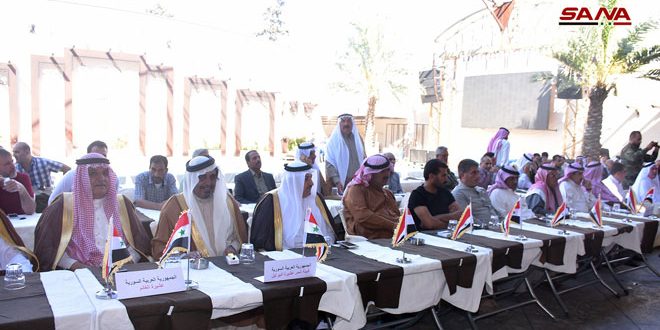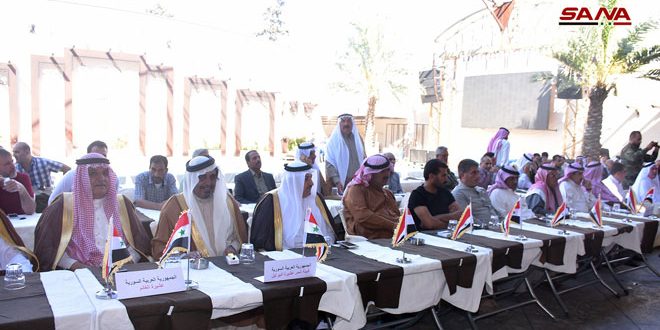 Over 50 tribes and clans in northern Syria met inside the Aleppo Governorate on Saturday, the Syrian Arab News Agency (SANA) reported.
According to the SANA report, the meeting was called "In Retaliation for the US, French and Turkish Interference in Syria."
 During the meeting, the 55 tribes and clans reasserted their support for the Syrian Arab Army (SAA) and the federal government.
"Arab and Kurdish tribes in Aleppo stand in the same trench with the Syrian Arab Army and President Bashar al-Assad in facing the Turkish aggression and its backers, particularly the US and France," the report stated.
A number of national Kurdish figures expressed their rejection of any attempt to divide Syria and of the foreign interference in its affairs.
For their parts, the elders and dignitaries of tribes rejected all types of aggression against Syria, affirming that the Syrians will stay united side-by-side with the Syrian Arab Army in defending the country and facing whoever tries to interfere in its affairs.
The Syrian tribes and clans also rejected the existence of any US, French or Turkish forces inside Syria.
This is the second major meeting that has been held between the tribes in northern Syria this year.