Iran
Middle East
Over 5,979 Coronavirus Patients Recovered in Iran: Deputy Health Minister
Iranian Deputy Health Minister Alireza Raeisi said since the outbreak of the new coronavirus known as COVID-19 in the country, 5,979 patients have completely recovered from the infectious disease.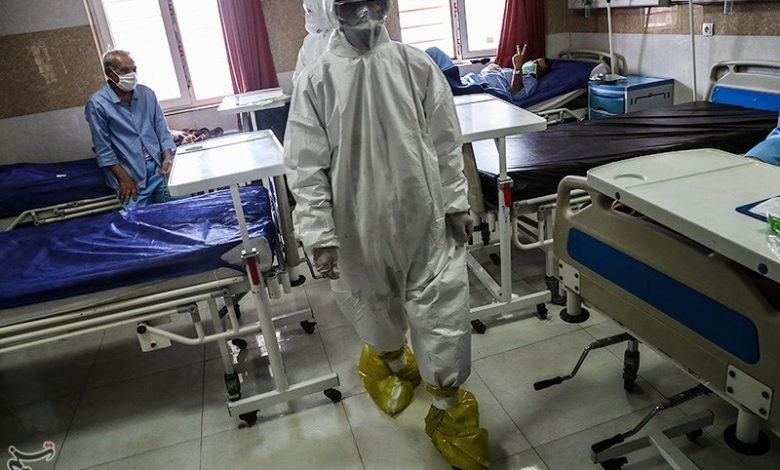 In remarks on Thursday, Raeisi said that since midday yesterday (Wednesday), the total number of coronavirus cases in the country has increased by 1,046, reaching 18,407.
Over the past 24 hours, 149 patients have lost their live, the official said, adding that the death toll from the new coronavirus epidemic in the country has risen to 1,284.
Fortunately, so far 5,979 patients infected with the COVID-19 have recovered and discharged from hospitals, he added.
Medical staffs in all 31 provinces of Iran have been working tirelessly over the past weeks to contain the novel coronavirus.
First detected in Wuhan city in central China in December, the virus has spread to more than 100 countries.
Multiple sources have estimated that the number of worldwide infections reached around 220,000 by Thursday.
The global death toll from Covid-19 has reached at least 9,000, according to an AFP tally. The benchmark comes a day after fatalities in Europe surpassed those in Asia.
China, the reported epicenter of the outbreak, reported no new local infections for the first time since the pandemic began more than two months ago. The hopeful news contrasts sharply with the growing health crisis in Europe. Italy, the hardest-hit nation outside China, reported a record 475 deaths yesterday from the illness.