Syria
Over 60 km left to liberate in Deir Ezzor before its ISIS-free – map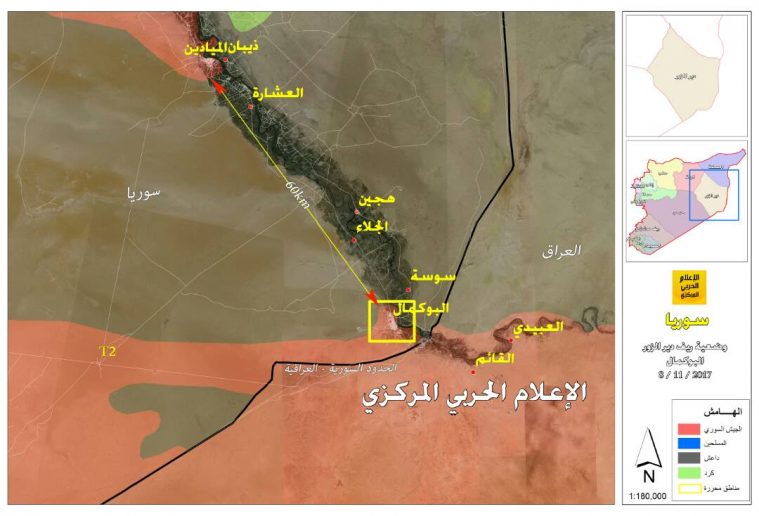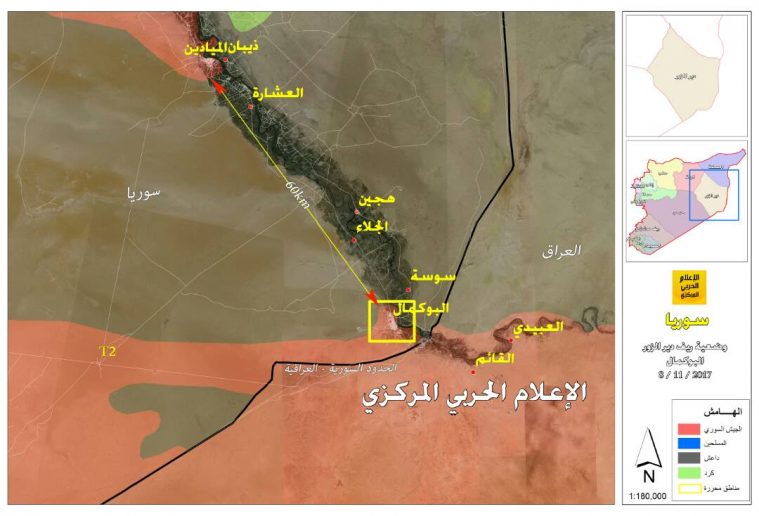 ISIS still controls over 60 kilometers (km) of territory in the Deir Ezzor Governorate, including several towns along the eastern and western banks of the Euphrates River, the Syrian military reported on Wednesday.
Among the occupied areas still underISIS' control are a group of towns that are located along the Euphrates River Valley; they include Al-'Asharah, Abu Hammam, Hajeen, Al-Jala', and Sousah.
The aforementioned towns are filled with thousands of Islamic State fighters that are determined to make their final stand against both the Syrian Arab Army (SAA) and US-backed Syrian Democratic Forces (SDF).
For the Syrian Army, their elite Tiger Forces are tasked with clearing the large Islamic State pocket in Deir Ezzor, something that could take months to do.
The Tiger Forces will make their push from the Al-Mayadeen axis, while their allies from the 4th Division, Hashd Al-Sha'abi, IRGC, Liwaa Fatemiyoun, and Hezbollah advance northward from liberated Albukamal.