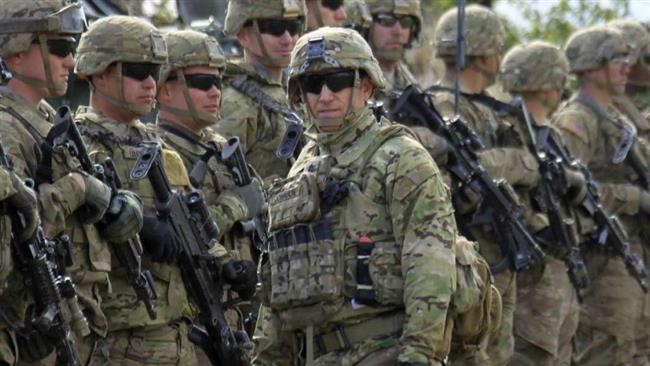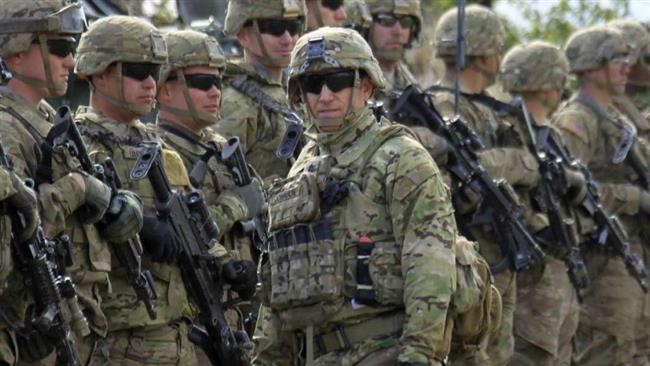 More than half of Americans are opposed to sending ground troops to Syria or Iraq to fight against the Daesh (ISIL) militants, a recent Gallup poll shows.
The poll released Thursday shows that 53 percent of those surveyed oppose the idea, 43 percent support the plan and 4 percent did not give any opinion.
The results came as the United States has increased the number of airstrikes against the Takfiri terrorists in Syria.
Among political parties, 56 percent of Republicans, 54 percent of conservatives, 37 percent of Democrats, 31 percent of liberals, 41 percent of moderates and 39 percent of independents were likely to advocate for the plan.
"The issue has been politicized at home, including by Republicans during the presidential debate this week," Gallup said. "While several of the candidates — including Florida Sen. Marco Rubio and former Florida Gov. Jeb Bush — have spoken in favor of sending troops, they have questioned the president's strategy, with some candidates suggesting the deployment was late or did not use enough troops to accomplish the task."
In 2014, a survey revealed that 60 percent were in favor of military action, while 54 percent said they were against sending ground forces.
Earlier this month, US Defense Secretary Ashton Carter urged President Barack Obama to do more on Syria, suggesting the United States could send more troops to the Arab country.
The Pentagon chief said more US troops could "absolutely" be deployed if Washington can find more "capable" local forces as partners in the fight against Daesh.
On October 30, senior Obama administration officials said that Washington would send some 50 special forces to Syria to "train, advise and assist" militants fighting against the Daesh, in an apparent breach of Obama's promise not to put US "boots on the ground" there.
A top official told the BBC that this does not indicate a change in US strategy, but an "intensification" of the military campaign.