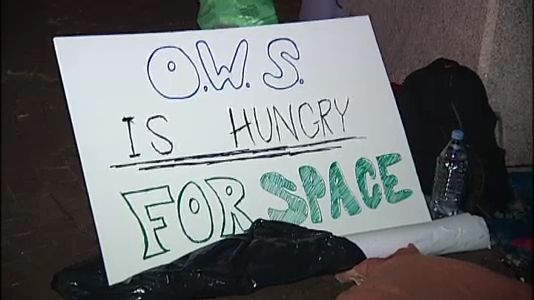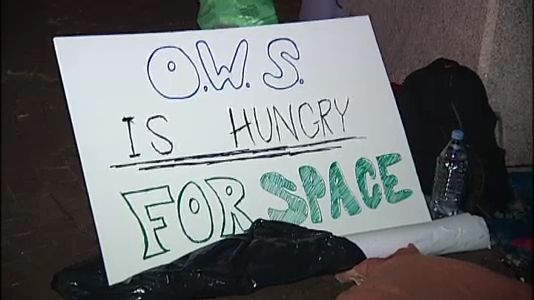 US Occupy Wall Street (OWS) protesters have invited protesters for a national hunger strike to protest against what they call violent evictions by police across the country.
On Thursday, the Occupy protesters who had kept their hunger strike for the 13th day asked people to join the OWS Hunger Strikers for a national 24-hour fast, the movement's website, Occupywallst.org wrote.
The Occupiers say police crackdowns and evictions have deprived them of their right to free speech and assembly.
They say their hunger strike is for "space" which according to Diego Ibanez, one of the hunger strikers is not a "mere necessity- a place to lay our head, to eat our meals, to congregate and assemble" but is also "a symbol and a direct action."
The strikers encouraged participants to use the national strike to "remember" all those occupation activists that have been evicted, and those who are currently on hunger strikes around the world.
The protestors are demanding the outdoor space by Trinity Church of Wall Street at the corner of Canal Street and Sixth Avenue as the spot to restart their encampment. Yet, organizers say the hunger strike will continue in jail if the protesters are arrested.
The hunger strike began in protest at the eviction of the anti-Wall St. demonstrators from their camps inside New York City's Zuccotti Park.
This comes as police continue to crush Occupy camps nationwide, harshly attacking and arresting dozens of protesters.
The Occupy movement began when a group of demonstrators gathered in New York's financial district on September 17 to protest against the unjust distribution of wealth in the country and the excessive influence of big corporations on US policies.