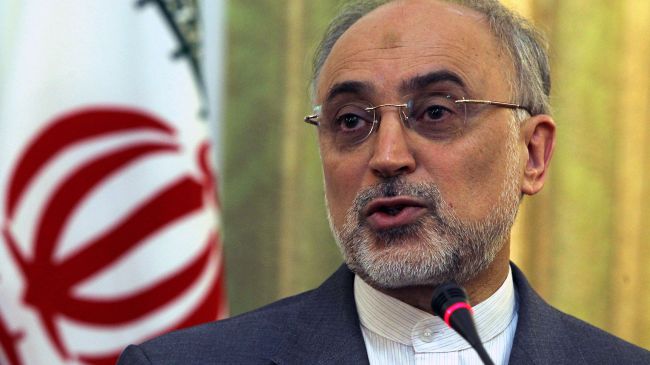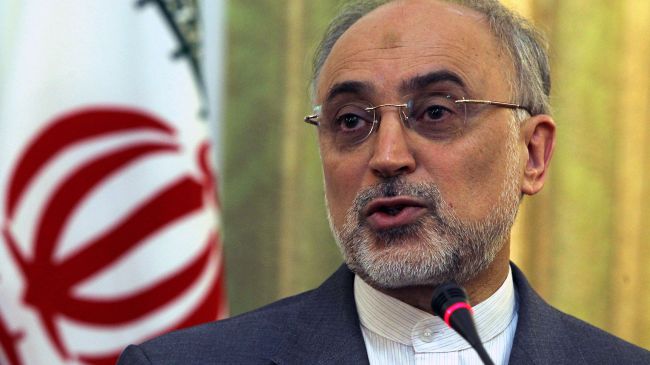 Iran's Foreign Minister Ali Akbar Salehi says Tehran will try to allay concerns about its nuclear energy program once the six major world powers of the P5+1 recognize its right to uranium enrichment.
In an interview with the Austrian daily, Der Standard, published on Monday, Salehi described the recognition of Iran's right to enrichment as a "matter of principle."
Commenting on the future of the talks between Iran and the P5+1 – Britain, China, France, Russia and the United States plus Germany -, Salehi said, "I can't say it with certainty, but if everything proceeds normally, then there would be further negotiations."
"No one wants a breakdown in talks, and ambiguities can only be cleared through dialogue," the Iranian foreign minister added.
On July 27, Ali Akbar Velayati, a senior advisor to Leader of the Islamic Revolution Ayatollah Seyyed Ali Khamenei, said Iran and the P5+1 would proceed with their multifaceted talks to eventually achieve "positive and constructive" results.
The United States, Israel and some of their allies have repeatedly accused Iran of pursuing non-civilian objectives in its nuclear energy program.
Iran rejects the allegations, arguing that as a signatory to the nuclear Non-Proliferation Treaty (NPT) and a member of the International Atomic Energy Agency (IAEA), it is entitled to develop and acquire nuclear technology for peaceful purposes