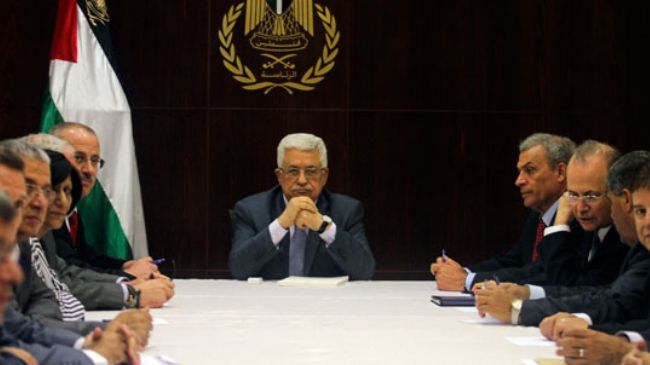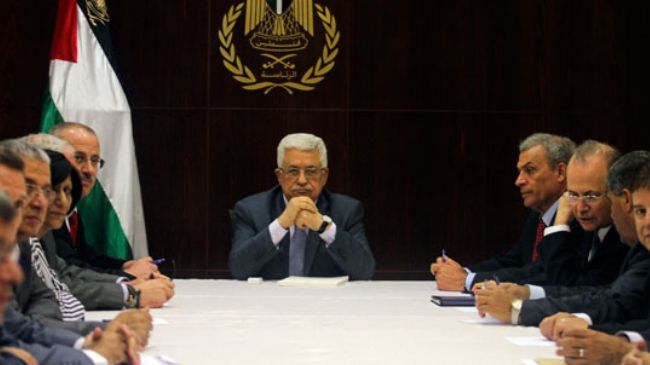 The Palestinian Authority (PA) has rejected as blackmail an Israeli proposal to extend its US-brokered talks with Tel Aviv beyond a nine-month deadline that expires on April 29.
"Israel is practicing a policy of blackmail and linking its agreement to releasing the fourth batch of prisoners with the Palestinians accepting to extend the negotiations," AFP quoted a PA official as saying on Monday.
The unnamed official made the comment after a late-night meeting between the two negotiating teams in al-Quds (Jerusalem), where the proposal was reportedly laid out to chief PA negotiator, Saeb Erakat.
The proposal reportedly includes a partial settlement freeze in the West Bank but excludes the illegally annexed East al-Quds, and would allow continued settlement construction in areas where tenders have already been published.
The PA has ruled out further negotiations with Tel Aviv unless Israel releases a group of 26 veteran Palestinian prisoners held in its jails.
The group was supposed to be released as part of an agreement which brought the sides back to the negotiating table last year. But Israel has been pushing to secure an agreement for the extension of the talks before the Palestinian detainees are released.
The dispute between the two sides has escalated as the US Secretary of State John Kerry is in Israel to prevent the talks from failing.
The last round of negotiations between the Palestinian Authority and the Israeli regime broke down in 2010 after Tel Aviv refused to halt its settlement construction in the occupied West Bank.