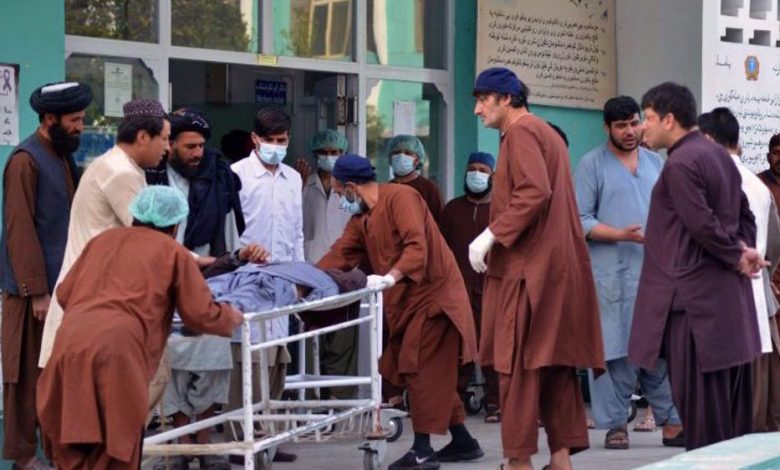 At least two people were killed and several others wounded in fresh round of clashes between the security forces of Afghanistan and Pakistan in a border town on Friday, reports said.
The two sides exchanged heavy fire in a southwestern border area that divides Pakistan's Chaman and Afghanistan's Spin Boldak districts, a report in Reuters quoted security officials as saying.
Spin Boldak in southern Kandahar province is home to the second biggest port of entry between the two neighboring countries – the Wesh-Chaman border crossing.
A local Taliban official, Mohammad Asif Hakimi, said two civilians were killed and 22 wounded on the Afghan side. Five Taliban soldiers were also wounded in the incident, he confirmed.
Pakistani officials also claimed several injuries on their side, including four security officials.
The clashes were triggered by a dispute over the construction of a military check post in the area. Both sides blamed each other for starting the clashes that later spread to many nearby hamlets.
"It is regrettable that the Pakistani security officials first opened the fire," Taliban government spokesman, Zabihullah Mujahid, said in a statement posted on Twitter.
A Pakistan security official, however, rejected the Taliban claim, saying Afghans made the first move.
"Afghans made the first move and opened unprovoked fire on Pakistani troops when they asked Afghan soldiers to stop work on a post located on Pakistani side," the official was quoted as saying by Reuters.
Pakistan's army has intensified its security operations along the porous border with Afghanistan in recent months following a spate of security incidents.
At least 14 Pakistani soldiers have been killed in attacks by militants over the past month, three of them carried out by fighters allegedly coming from Afghanistan.
Earlier this month, five Pakistani troops were killed at a border post in Kurram district, after militants from across the border opened fire on them, according to Pakistan's military.
The Taliban, which swept to power in Afghanistan last August, has denied responsibility for the attacks and rejected reports that its territory was being used against the neighboring country.
Pointing to fractures in their relations, the Afghan group has attempted to block efforts by Islamabad to finish the fencing of 2,600-km border, which has long been a bone of contention between the two sides.
Known as the Durand Line, the de-facto border has never been recognized by any Afghan government.
The growing fissures between Islamabad and the new political dispensation in Kabul have come as a big surprise to political pundits and regional observers.
The group had long received Pakistan's backing, and its sweeping takeover last year was seen as a strategic triumph for Islamabad. However, recent weeks have seen relations getting ruptured.
Pakistan began the border fencing in 2014 in a bid to clamp down on cross-border militancy and smuggling. Pakistani officials say almost 94 percent border has already been fenced.
In December, Taliban officials seized the fencing in eastern Nangarhar province of Afghanistan, and warned Pakistan against continuing with it.
On Dec. 30, clashes were reported in southwestern Nimruz province between the two sides but the Taliban officials played it down then.
The Durand Line was the result of 1893 agreement between Afghanistan and the colonial British regime but since Pakistan's independence in 1947, successive Afghan governments have refused to accept it, leading to tensions and hostilities between them.